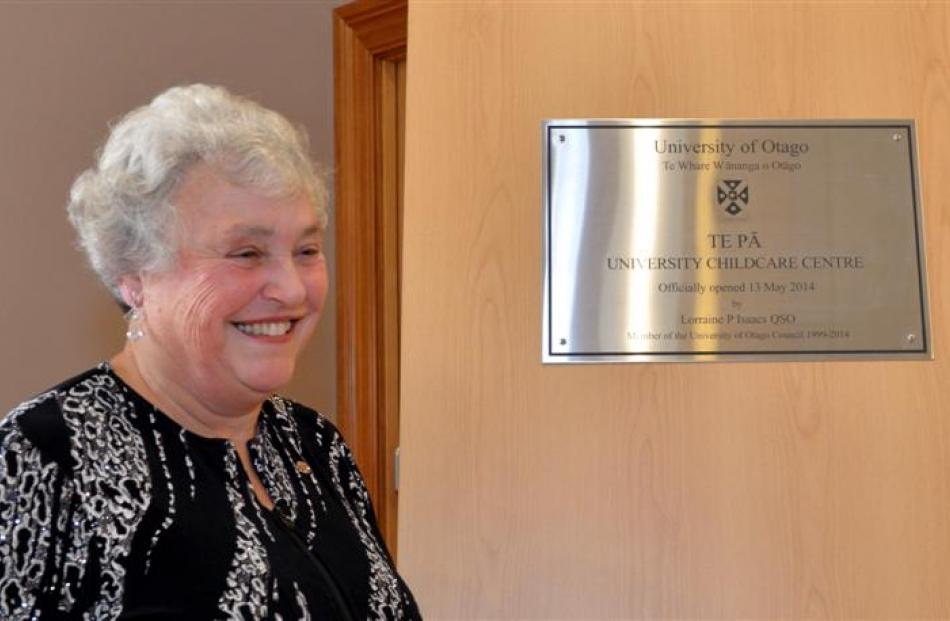 The University of Otago officially opened its ''state-of-the-art'' $6 million childcare centre yesterday.
The opening of the Otago University Childcare Association (OUCA) facility, ''Te Pa'', in Castle St, marked the completion of a 10-month construction project.
Vice-chancellor Prof Harlene Hayne said she was delighted to see the new facility open its doors.
''The opening of the new world-class facilities on our campus now means that the infants and young children of our staff and students will benefit not only from the best possible care, but that care will take place in a truly inspiring new space.''
The site of the new facility in Castle St previously accommodated 11 buildings, which were largely demolished to make way for the new centre.
The facades of original villas on the site were preserved in an effort to retain parts of the historic streetscape.
Prof Hayne said this decision was largely made at the urging of previous vice-chancellor Prof Sir David Skegg.
Director Kay Lloyd-Jones said the new ''state-of-the-art'' facility had extra capacity and improved amenities over the old one.
The latest forecast was for the project to come in at $6.349 million, $95,000 over budget.
Property services director Barry MacKay said the project was completed two weeks behind schedule.
Long-time servant of Otago University and university council member Lorraine Isaacs was given the honour of unveiling a plaque at the event.