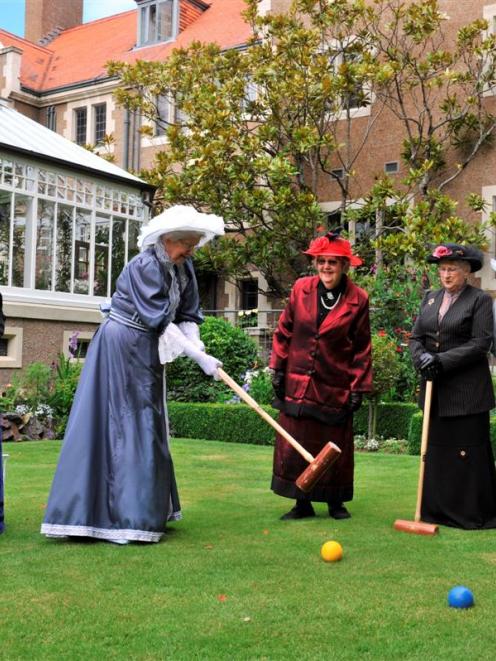 Olveston will turn back the grandfather clock with an Edwardian garden party on Sunday.
The authentic party at the Dunedin stately home will feature period costumes, musicians playing music from the era and old-fashioned garden games, like croquet, quoits and skittles.
Olveston was built between 1904 and 1906 for the Theomin family and given to Dunedin in 1966 by Dorothy Theomin.
''It's a really beautiful park and it's lovely to see it being used,'' Olveston manager Jeremy Smith said yesterday.
''This is just a bit of fun and, if it goes well, we'll do it again. It gives people a chance to dress up. There's such a wonderful elegance to the era.''
He said people could bring their picnic hampers and rugs and set up on the lawn.
''We want Dunedin people to know about Olveston, so they'll tell visitors how fabulous the house is,'' Mr Smith said.
There is a $5 gate charge to the party that runs 11am to 3pm.