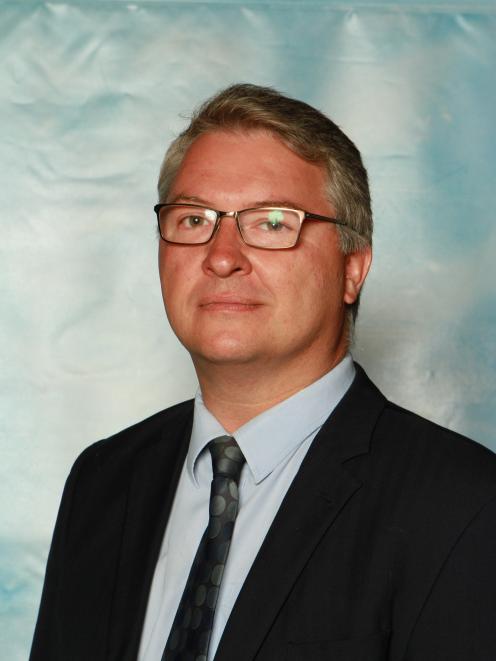 For Mark Jones, the opportunity to take on the top job at Bayfield High School was just too good to pass up.
Mr Jones will leave his role as principal at Timaru's Mountainview High School to take up his new job in Dunedin at the start of next year.
He replaces former principal Judith Forbes, who left the school after seven years to take up a role at the Ministry of Education.
He said he had always been a great believer that ''principals had a shelf-life'', and after six years at Mountainview, it was time for a new challenge.
''The timing was good, and the opportunity of moving to Dunedin and working with a high-performing, strong, progressive school and a highly capable staff was just too good to miss.''
A highlight of his time at Mountainview was the redevelopment of three teaching blocks.
He would have a similar, if larger scale, challenge on his hands at Bayfield, which is gearing up for a $5 million development project.
He was also looking forward to being part of an ''inclusive, welcoming community''.
''Whatever I'm looking at doing, I'll be standing on the shoulders of Judith.''
Prior to Mountainview High School, he was principal of Mackenzie College in Fairlie and had been deputy principal at schools in Hastings and Tauranga.
Before that, he worked as a nurse.
He decided to make the switch to education because ''dealing with the future, instead of the 'now', seemed incredibly exciting''.
''Education really is the industry of hope.''
Bayfield High School board of trustees chairwoman Fiona Clarkson said Mr Jones was selected for the position after a national search.
''The board was looking for a new principal who will build on the values and strengths of Bayfield, and believe we have found a leader who will set high standards, is caring and compassionate and will serve the school well in the next stage of its journey.''
Mr Jones is the second Timaru principal to announce a shift to Dunedin this year.
In April, Timaru Boys' High School rector Nick McIvor departed to become rector at King's High School.