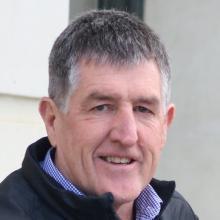 The Otago Regional Council has formally adopted its $109 million annual plan for next year.
Despite protests from three councillors who opposed the 18% general rates increase, the 2022-23 plan was adopted after staff began walking councillors through the process in August.
The plan represented the council following through on making the organisation fit-for-purpose, deputy chairman Kevin Malcolm said.
He congratulated staff for their work at yesterday's full council meeting.
Working under the duress of inflation, staff had found places to save money and the annual plan was "bang on budget" for what was forecast in the long-term plan, he said.
"I will remind everyone that we are spending other people's money.
"And we have to respect that so we need to ensure we are spending it wisely and getting the best efficiency for that money and the best value for that money," Cr Malcolm said.
"I'm sure the staff understand that and I'm sure as governors we will all monitor that as we go through."
It was important the council did not think their job was done as the organisation would be judged on whether the money budgeted was spent well, Cr Kate Wilson said.
Cr Michael Deaker said he accepted it was tough financially for many, but the issues the council was dealing with were too important to "starve" of resources.
"This organisation got it wrong for a long time," he said.
"We seemed to believe that the smell of an oily rag was enough to run a V8 on.
"Now that we've acknowledged that we have to fill the tank a bit more, that's painful."
For the past five years the council had overspent its budget, Cr Hilary Calvert said.
When councillors confirmed an 18% rates rise earlier this month, she initially voted for a 9% rates increase instead.
However, she ultimately voted for an 18% increase because the council committed to holding the organisation to a balanced budget.
"Let's balance this budget and let's try as hard as we can to make people understand why it is value for money," she said.
On the other hand, Cr Michael Laws said for the council to be imposing an 18% rates rise at a time of "imminent recession" was an act of "madness".
It was also an act of "wanton disregard" for the community the council was meant to be serving, he said.
Cr Gary Kelliher said councillors should have taken a "a far more detailed" look at spending than they did.
Cr Carmen Hope said councillors needed to respect the difference the rates increase had on rural and urban households in Otago.
"It might be a cup of coffee for whoever lives in town, but it's more like a water tank or something if you live in the country," she said.
Corporate planning manager Mike Roesler reported the plan's total rating revenue, both general and targeted rates, was $47.2 million.
That was in line with the adopted long-term plan's year 2 estimated revenue.
Total rates were to increase by $7.2 million, 18% more than last year.
The increase consisted of $3.6 million (18.1%) in general rates, and $3.6 million in targeted rates.
The general rates related to a range of council services including: water state of the environment monitoring, biodiversity and environmental enhancement, and this year's elections.
Targeted rates would pay for things such as emergency management, pest management, and drainage and flood protection, his report said.