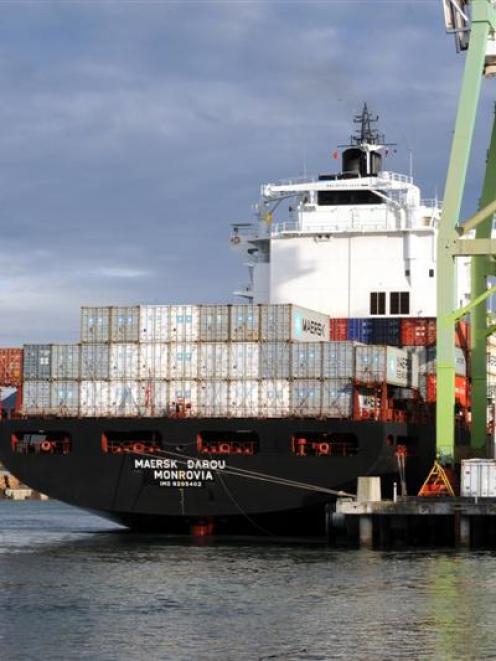 Otago's contribution to New Zealand's gross domestic product has declined, overshadowed by heat in the economies of Auckland and Canterbury, but it still made gains where eight other areas did not.
New Zealand's total GDP was $211.6 billion for the year to March, with the North Island contributing 76.7% and the South Island 23.3%, data from Statistics New Zealand revealed yesterday.
There were GDP decreases in eight of 15 regions, because of fluctuating commodity prices and the 2012-13 drought, the worst since 1946.
SNZ regional economic statistics manager Peter Gardiner said Canterbury's increase was led by the Christchurch rebuild, with the construction industry the leading contributor, while Taranaki recorded the highest GDP per capita at $74,341; Otago was at $43,086.
''The high average figure for Taranaki is largely due to the contribution of oil and gas operations and to a lesser extent dairy farming,'' Mr Gardiner said in a statement.
Economic Development Minister Steven Joyce said provincial regions across the country had led New Zealand's economic recovery from the global financial crisis, according to the regional data.
He said the Bay Of Plenty, Gisborne and Hawkes Bay and Nelson-Tasman, Canterbury, Otago and Southland, had experienced growth above the national average of the five-year period from 2008 to 2013, while Auckland, the West Coast, and Waikato had been just under the average. However, Labour leader and Regional Development spokesperson David Cunliffe said the data showed the regions were being ''hollowed out'', under National policy.
The data showed economic activity per capita went backwards in Waikato, Gisborne, Hawkes Bay, Taranaki, Manawatu-Wanganui, Marlborough, the West Coast and Southland.
Earlier this week, the country's overall GDP figures were released, with manufacturing activity, at its highest level in eight years, to the forefront of gains.
Dairying for the quarter had declined after earlier gains.
Otago has been to the forefront of the national manufacturing index in recent months, showing repeated expansion.
Also this week, primary trade data showed dairying, logs and sheep meat were behind a 17% boost to February exports, propelling exports to the highest-ever February trade surplus of $818 million, largely on increasing exports to China, then Australia.
While the national regional GDP increase was 2%, the largest increases were in Canterbury, at 6%, Auckland 3.3%, Wellington 1.5%, and Otago 1.5%, having fallen from a 5.2% contribution the previous year.
During 2012, sheep and beef farming had boosted Otago's GDP. In 2013 agriculture had declined, but was offset by rises elsewhere. For the five years to 2011, agriculture's contribution to Otago was up 84.8%.
Auckland's contribution to national GDP was 35.3%, Wellington 13.5%, Canterbury 13.2%, Otago 4.3%, and the smallest contribution from the West Coast, at 0.7%.