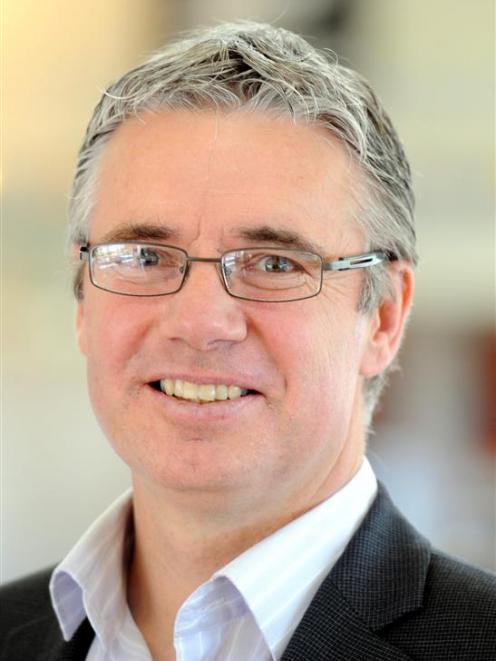 After three consecutive years of profit, the Otago Rugby Football Union recorded a loss of $162,000 last year, attributable, the union says, to declining gate sales, commercial revenue and not hosting an All Black test.
ORFU general manager Richard Kinley said while a break-even result was signalled at the start of 2015, it had ''not quite panned out like that''.
''This just reflects a lot of non-profit organisations who are finding it extremely tough out there.''
The union was nearly forced into liquidation in early 2012 with debts of more than $2 million after recording a $862,000 loss for the 2011 year.
But a rescue plan led to the union recording profits over the next couple of years and building up reserves.
When the All Blacks played England at Forsyth Barr Stadium in 2014, the union made $113,915 from the test. But last year the union did not host an international, which cost it more than $100,000.
The All Blacks will play Wales in June this year at the stadium.
Mr Kinley said the ORFU's commercial income was also down last year - $819,578 compared with $1.09 million in 2014 - as it was hard to get sponsorship in a tough business environment.
Gate takings were also below budget.
Reserves now sit at just under $700,000.
New Zealand Rugby was now the ORFU's main funder, pumping $1.02 million into Otago's coffers last year.
Mr Kinley said a funding review by NZR had been critical to the health of provincial and community rugby. It was great junior players did not have to pay any affiliation fees, like many other sports.
The union was looking to appoint a schools and club liaison officer and a commercial manager would be appointed to help grow revenue streams.
Getting sponsorship was difficult and money from poker machines was drying up.
The union was conservative in budgeting for next year but was forecasting a $90,000 profit.
The annual report, including the $162,000 loss, is due to be presented at the union's annual meeting next week.