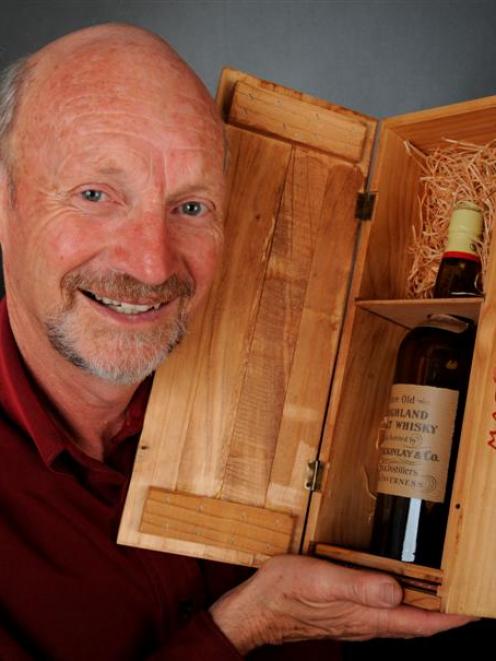 With a surname like Peat, you would be expected to know a bit about whisky.
Dunedin author Neville Peat's latest book, Shackleton's Whisky, has been released to critical acclaim in England this week.
The Times and the Daily Mail both lauded the book in reviews this week, with the latter publication selecting it as its book of the week. Shackleton's Whisky was inspired by the 2007 discovery of three cases of Mackinlay's Rare Old Highland Malt Whisky, which was entombed in ice for 100 years under the hut Sir Ernest Shackleton and his men built at Cape Royds on Ross Island during their 1907-1909 expedition.
''I'm thrilled with the interest in the UK,'' Mr Peat said yesterday.
''The Daily Mail has a daily circulation of around 1.85 million readers, so it's very pleasing. I think there's a fascination with finding something organically linked with Shackleton's expedition and that you could dare recreate it. It's re-visiting history.
''Shackleton was an heroic figure and the first man to really know the bleak heart of the continent,'' he said.
''I'd like to think the book helps publicise what New Zealand has done over 50 years to record for posterity this remarkable base at Cape Royds. It's a tribute to all the people who have worked on that.''
Three bottles of the whisky were removed in February 2010, and replicated by Scottish distillers Whyte and Mackay, which now owns the Mackinlay's brand.
The company presented a reproduction bottle to Mr Peat, who said it was ''very nice''. However, no respectable journalist could be expected to take his word for it.
It was very nice.