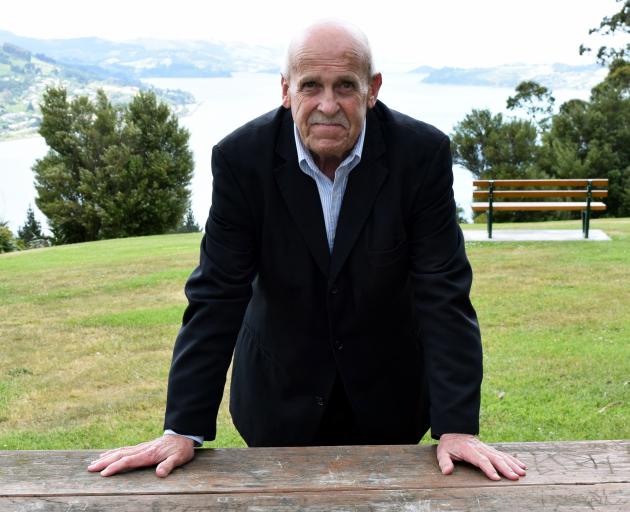 Otago Peninsula should remain in the Dunedin South electorate boundary, community representatives say.
The New Zealand electorate boundary review started in October and will end in April next year.
Last month, the Representation Commission released its proposed electorate boundaries for the 2020 and 2023
general elections.
Under the proposal, most of the peninsula would change from the Dunedin South electorate to Dunedin North.
Dunedin North's border now starts near Waikouaiti, extends down as far as Andersons Bay Rd and takes in the Otago Peninsula.
Dunedin South takes in all of South Otago, down as far as Kaka Point, and almost as far west as Raes Junction.
Dunedin city councillor David Benson-Pope, speaking to The Star as an Andersons Bay resident, said he would make an objection to the proposed boundary, as the peninsula being part of Dunedin North was ''counterintuitive''.
''It's quite odd to suggest the peninsula be part of an electorate on the far side of the harbour.''
Objections to the proposed boundaries could be made until December 20.
He urged people to research the issue so they did not miss the opportunity to object or to signal wanting to appear at public hearings of objections and counter-objections in February next year.
''Big changes like this, people need to be aware of and they need to decide what their position is on it.''
Otago Peninsula Community Board chairman Paul Pope, who is not related to Cr Benson-Pope, said he also wanted the peninsula to remain within the Dunedin South electorate boundary.
People living on the peninsula were connected to Dunedin South because they shopped, socialised, did business and banked there.
The boundary change would remove peninsula residents from their ''traditional links''.
''A boundary change doesn't make sense.''
He planned to make an objection on behalf of the board and would include concerns of the proposed boundaries removing Tomahawk from the peninsula.