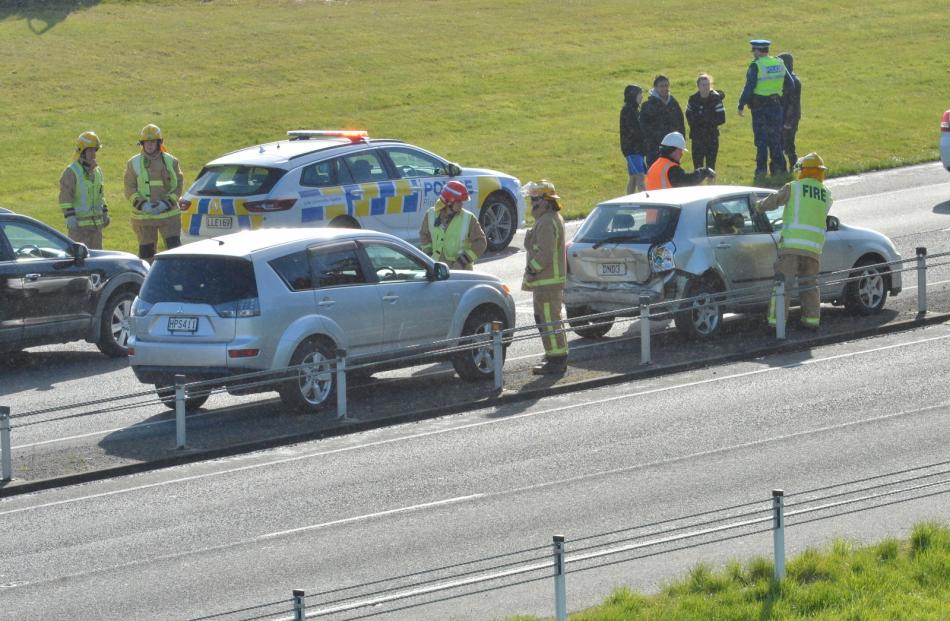 Part of the Southern Motorway was blocked this morning after three cars crashed.
Emergency services were called to the crash about 100m north of the Old Brighton Rd over-bridge in the city-bound lane of State Highway one at 8.45am.
A police spokeswoman said the two vehicles were only partially blocking the road and traffic was still able to move past the site.
There appeared to be no serious injuries, she said.
A witness said a third car was involved in a crash, but it was unclear if it was a separate crash.
The witness said traffic was backed up about 1km from the crash to the Mosgiel interchange after the crash, but the motorway was now cleared.
Police confirmed they received calls about a dog chasing a lamb on the motorway about the same time as the crash.
They were unsure if the crash was caused by the wayward animals.