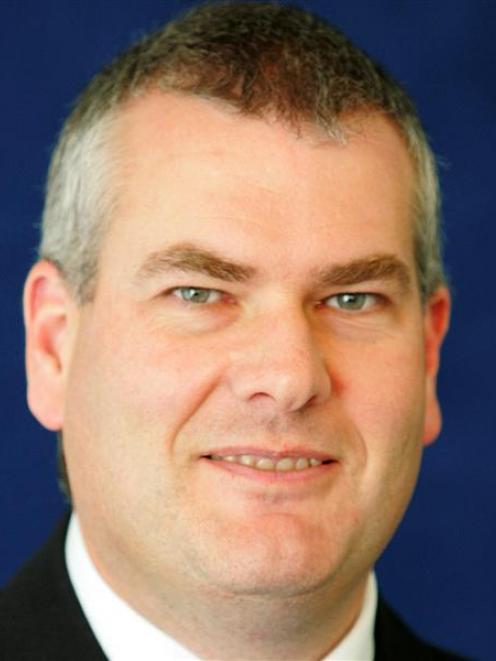 Two of Dunedin's biggest employers, the Dunedin City Council and the Southern District Health Board, face big hikes in insurance premiums as the ripple effects of the Canterbury earthquakes continue to spread.
A SDHB report on the issue will be presented at today's board meeting in Invercargill.
SDHB funding and finance executive director Robert Mackway-Jones told the Otago Daily Times yesterday insurance premiums for buildings and equipment had more than tripled, from about $550,000 in 2011-12 to $1.9 million in 2012-13.
The council also faced a 21% hike in premiums from $1.74 million to $2.1 million in the same period, just to maintain existing cover, it was confirmed yesterday.
That still left $2.4 billion of infrastructure assets uninsured and the council facing a $362,000 shortfall in its insurance budget, council financial controller Maree Clarke said.
Mr Mackway-Jones said the insurance hike was the "big-ticket item" for which the DHB needed to find financial "mitigations".
The council's bad news was presented to yesterday's finance, strategy and development committee meeting by Mrs Clarke and council insurance broker Peter Cromb.
Mr Cromb's company, Crombie Lockwood Risk Partners, had renegotiated insurance cover for the council in 2012-13 that was similar to the previous year's.
That meant buildings, plant and equipment were covered, but other infrastructure assets, including water pipes and bridges, remained uninsured.
The excess for natural disaster cover had also risen, from $20,000 to $100,000, although the total amount insured was also up, from $200 million to $220 million, a report by Mrs Clarke said.
The 21% increase was largely due to a higher fire service levy, but the $362,000 shortfall would have to be passed on to council departments, she said.
Exactly how it would be covered was still being discussed.
The bad news comes after $2.4 billion of council infrastructure assets was last year left without cover, after insurance companies refused to cover elements below ground and council staff rejected inflated premiums for those above ground.
Instead, the council indicated it would consider self-insurance to cover 40% of any repair bill, the proportion needed to obtain 60% support from the Government in the event of a disaster.
Mrs Clarke told councillors yesterday the latest hikes could prompt the council to revisit that idea, with a report on self-insurance options expected later this year.
Mr Cromb stressed that the Canterbury earthquakes - together with natural disasters in Australia, Thailand, Japan and Chile - had "changed the landscape" for insurance in New Zealand, and it was "unlikely it will ever return to where it was".
Some insurance companies had quit parts of the market, or even faced receivership, reducing the industry's overall capacity and increasing the cost of that which remained, he said.
In that context, renewing existing DCC cover, even at a higher price, was actually "very positive", he believed. Dunedin's premiums still reflected the city's lowest-risk status, alongside the Clutha district, Auckland and Northland.
The SDHB's increase is revealed in a report to today's board meeting in Invercargill.
The country's 20 district health boards use bulk purchasing to obtain the best price possible for insurance. However, Mr Mackway-Jones said post-quake insurance had become more expensive for the board, in line with the experience of other businesses and organisations.
As a whole, district health boards' premiums for buildings and equipment rose $10 million.
Asked why Southern appeared to bear a hefty amount of the increase, Mr Mackway-Jones said the way costs were divided between boards had been altered.
From this year, more weight was given to an area's susceptibility to a natural disaster when determining a board's share of the cost.
The Southern board was considered to have a higher-than-average risk of natural disaster, he said.
The issue was briefly discussed at yesterday's hospital advisory committee meeting in Invercargill, and was likely to be revisited today.