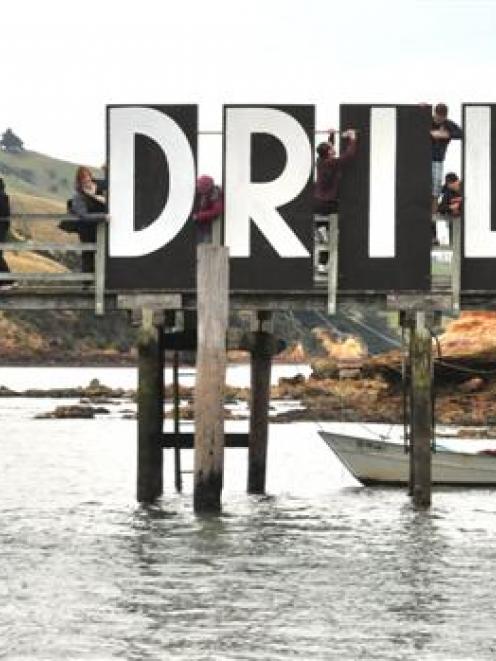 A controversial ''No Drill'' sign may have been removed, but the St Martin Island Community is promising to deliver a new message.
The sign, which had been in place since October, was removed letter by letter by volunteers on Saturday.
''It was a bit of a mission. It was well constructed,'' spokeswoman Francine Vella said.
The group had won its quest to the Environment Court for a stay to keep the sign up on Quarantine Island's jetty in Otago Harbour until May, but decided to remove the sign voluntarily.
''We are OK about doing this because the no-drill message itself, we feel, has come to an end.''
Ms Vella said the sign had attracted support and had drawn no negative reaction, apart from the Otago Regional Council ordering it to be removed.
In January, the community was issued with an abatement notice from the council to take down the sign, as it considered the sign ''advertising''.
Both the Environment Court and the regional council had been notified about the sign's removal.
''We will be looking at putting another message up, but probably not on the jetty.''