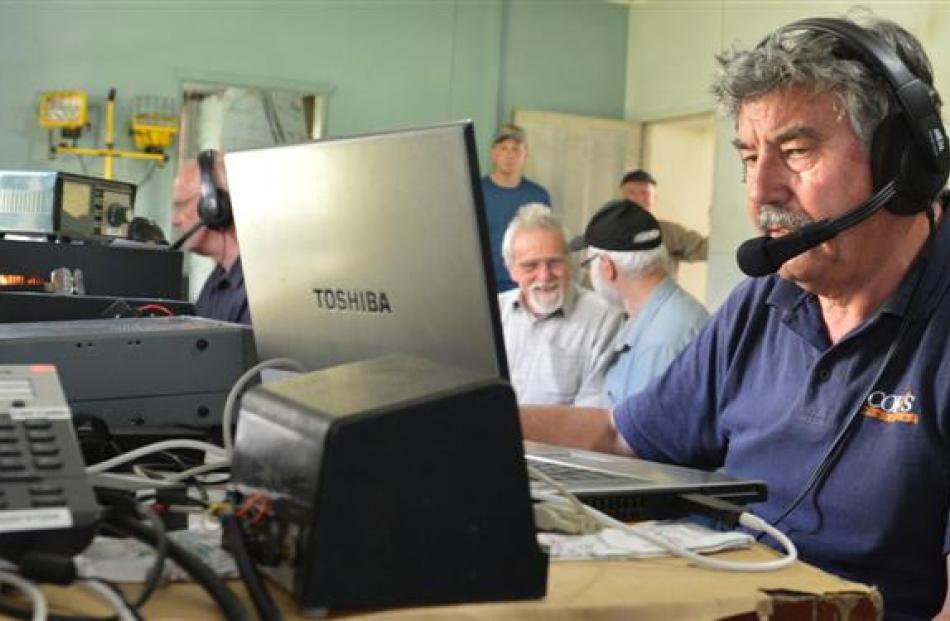 To the lay person, the back of Frank Bell's homemade radio transmitter looks like a box of spare parts.
But 90 years ago today, he used it to became the first person to make radio contact between New Zealand and the United Kingdom.
The milestone has been celebrated this week by a large group of radio enthusiasts at the late Mr Bell's farm - Shag Valley Station, near Dunback.
The celebration will culminate this evening with the re-enactment of the historic event.
Dunedin radio operator Mike McAlevey said Mr Bell was listening to morse code messages on the receiver on October 18, 1924, when he heard one from England.
''He was surprised to be able to hear someone from England, because it is so far away.
''So he said hello - I'm not sure of the exact words he sent.''
Cecil Goyder, a pupil at Mill Hill School in north London responded, making the radio transmissions the first official around-the-world wireless communication between the United Kingdom and New Zealand.
At that time, the United States of America had not communicated with their antipodes, and neither had Australia nor Canada.
''When word got out about it, it really got up the Americans' noses, because they thought they were leading the game when it came to sending long-distance radio messages,'' Mr McAlevey said.
''People these days probably take the achievement for granted, given that they have mobile phones which can contact anyone, anywhere.
''It was a fantastic achievement, considering the back of the radio looked like a box of spare parts.''
Mr McAlevey said the radio looked like it was made from spare parts because it literally was made from spare parts.
''Nothing was commercially available. You couldn't buy stuff from a store. You had to fashion things out of other implements or build them yourself.
''Frank Bell was one of many radio operators in the Otago area at the time, who were experimenting.
''They were building their own equipment and seeing how far they could communicate.
''It was the early beginnings of mobile phones.''
New Zealand Association of Radio Transmitters Otago Branch member Lindsey Ross said about a dozen radio operators from around the country hoped to recreate the historic radio transmissions at Shag Valley Station about 7pm this evening.
He said the operators were almost certain to touch base with the radio at Mill Hill School, because they would be using modern equipment and computers.
Plans for a centenary celebration of the first, trans-world two-way radio communication have begun, he said.