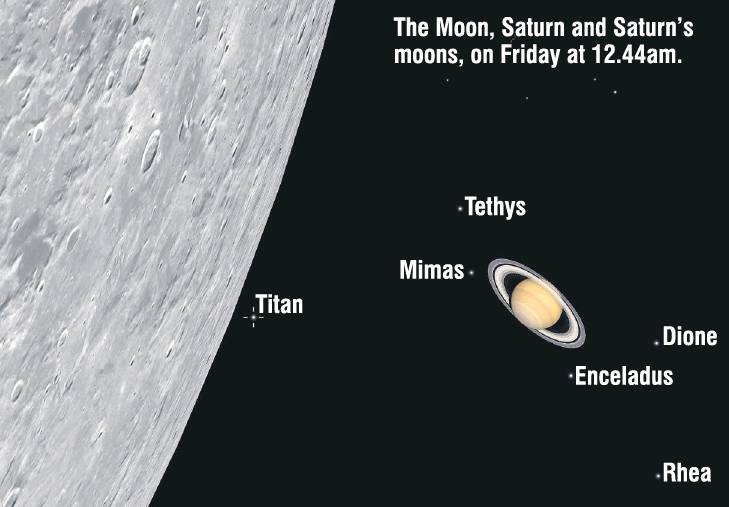 Dunedin people interested in watching a rare eclipse of Saturn by the moon can do so from about 12.45am on Friday at the Beverly-Begg Observatory at Robin Hood Park.
Dunedin Astronomical Society president Ash Pennell is inviting members of the public to watch the event from the observatory, where about six telescopes will be available for people to use.
A lunar occultation is the name given to the passage of the moon in front of a more distant object.
The moon would be 63% full and observers would have a "rare chance to watch a planet slide in behind the bright limb [of the moon], then about an hour later re-emerge from behind the dark limb of the moon'', Mr Pennell said.
Preceding the planet was its large moon, Titan, which would "go behind then later emerge close to one minute before the planet''.
Saturn, with its distinctive yellow rings, should start to disappear shortly after 12.47am and reappear just before 1.47am, preceded by the reappearance of Titan about a minute earlier.
"I'm thoroughly looking for to it,'' Mr Pennell said.
The occultation was not regarded as being of great scientific interest in itself - but would be a striking sight, which Mr Pennell had never previously observed, despite his keen interest in sky watching for more than 50 years, he said.