Scaffolding is rising outside the former Dunedin prison as stonemasons at a South Dunedin business prepare the way for the building to return to its original form.
Tradespeople are expected to start work next month on what is one of the oldest prisons in New Zealand.
The 120-year-old Victorian-style courtyard facility designed by John Campbell, who, six years later, was to design the neighbouring courthouse building, was decommissioned in 2007.
The Dunedin Prison Trust, which took on the building, has raised about $500,000 to start the first stage of its development programme to return the building to its original appearance.
Part of that work is to replace decorative architectural elements removed from the front of the building.
Workers at Wainwright & Co Stonemasons yesterday were sculpting mainly aerated concrete, or Hebel, as it was difficult attaching Oamaru stone to the reinforced concrete that had been added to the building.
Hebel looks just like Oamaru stone but feels like pumice, being extremely light for concrete.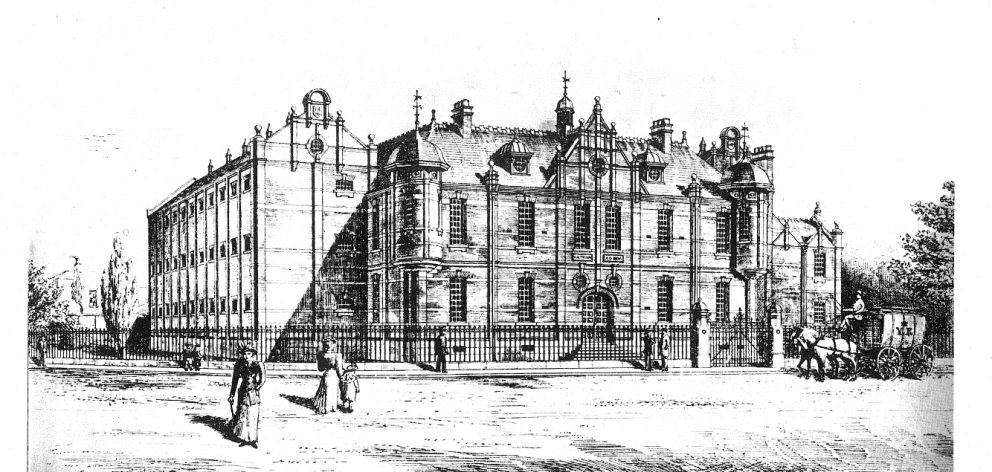 Architectural conservator Guy Williams said elements of the original building had been ''torn off' in the past and replaced with heavy concrete.
He understood that was done to make the building more stable in an earthquake, and because the Department of Justice, as it was known, was in the business of locking people up, rather than retaining the building's architectural details.
''We're going to go, as far as we can, back to the original.''
Mr Williams said it was fortunate there were two illustrations in the Otago Daily Times archives that had helped him work out how the building had looked and what needed to be done to restore it.
''Without those it would have been almost completely lost.''
They allowed him to work out relative heights of aspects of the building and produce concept drawings.
''There was a lot of work getting the shapes right.''
Stonemason Marcus Wainwright - whom Mr Williams described as ''a remarkable craftsman'' - said he been working on the decorative pieces for about two years, and had been asked to finish the work by Christmas.
His employees were working on various Oamaru stone and Hebel stone balls and other shapes that graced the building in the past.
Dunedin Prison Trust chairman Owen Graham said scaffolding started going up at the former prison at the end of last week and there was more still to go.
Tradespeople would begin working on the site from September 5.
Last year, the trust lodged a planning application with the Dunedin City Council detailing about $250,000 of restorative work which would return the prison's exterior to its original 1896 condition.
The application included work on the building's roof and walls, as well as seismic strengthening, work expected to cost another $250,000.