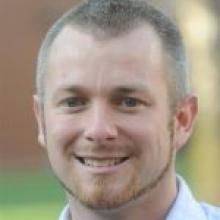 Need your lawn mown or firewood carted inside? From next year, University of Otago students can take part in a volunteer scheme student leaders hope will change the university's drinking culture.
Student Life director and Scarfie Card promoter Aaron Thomson hopes the scheme will result in students forging stronger links with the Dunedin community, while earning rewards for their volunteer work.
He outlined details of the Scarfie Card scheme during a presentation this week about the university's drinking culture and the Government's proposed liquor changes.
Next year, a pilot for the scheme will run for Castle St students and one student hall of residence.
Under the scheme, students will volunteer for jobs listed by residents, gaining points to cash in for rewards provided by sponsors.
The scheme will be managed through a website, with students choosing tasks online. Work recipients will be asked to provide feedback.
Mr Thomson said the online profile built throughout a student's time at university could be included in job applications, as it would rate their punctuality and standard of work.
Age Concern was a partner in the scheme, he said.
Commercial sponsors, including skifields and restaurants, had signed up and promised prizes. A student might gain a ski pass after 10 hours' work, or a meal out after six hours.
Students would work together on each job.
The Otago University Students' Association could offer recreation courses and concert tickets as rewards.
Mr Thomson said university students were disconnected from the wider Dunedin community.
"The average student knows no residents."
If their university experience was expanded, students were less likely to engage in excessive drinking, he said.
OUSA events manager Vanessa Reddy said research indicated students involved with the community were less likely to binge-drink.
Ms Reddy, who spent last year in the United States finding out how universities there dealt with campus drinking, said it was common in the US for students to attend alcohol-free events, including concerts.
OUSA president Harriet Geoghegan said after the presentation the scheme was a "fantastic opportunity". It would give students something to show prospective employers, in the form of feedback gathered from jobs.
Getting to know people in the wider community enriched a student's university years.
Third-year film and media student Elizabeth Jackson (22) said students had plenty of time for volunteering, as lectures only took three or four hours a day, with the rest spent "hanging around".
First-year health sciences student Sam Gibbens said he missed the sense of community he had in his hometown of Greymouth and the scheme would hopefully build those sorts of links with the community.
Hazel Murray (25), who has just completed a masters in geography, said it was "sad" students had to be rewarded to help others. Nevertheless, she thought the scheme was positive, and might encourage students to volunteer throughout their lives.
Age Concern executive officer Susan Davidson said the scheme would help elderly people, especially those with neglected gardens.
University students volunteered for Age Concern's home visiting and conducted themselves well, she said.