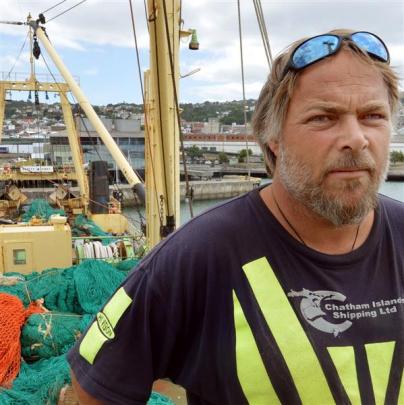 A seized vessel with a chequered history of illegal fishing practices and rodent and lice infestations, is set to leave its Dunedin berth to be dismantled in Asia.
The Korean-flagged Melilla 201 was seized in May 2013 by the Ministry for Primary Industries, with three senior officers found guilty last year of illegal fish dumping.
The 73m factory stern trawler has remained at the Birch St wharf, with the ministry spending hundreds of thousands of dollars on berthing costs and to fumigate the vessel after it was found to be infested with rats and lice.
The vessel is now destined for possibly India or Bangladesh, where it will be scrapped.
Transport and Marine managing director Dennis Nisbet said his Napier company successfully tendered for the vessel, which was ''still in pretty good nick for its age''.
Since last week, workers had been busy on the vessel removing some items that could be resold, such as large fishing nets, net mending machinery and engineering supplies.
The vessel would then set off under its own power to Southeast Asia, and be delivered to a ship recycler.
Before being seized, the vessel had a charter agreement with UFL Charters, of Christchurch, and was crewed by 12 officers, all Korean nationals, and 42 Indonesian crew.
Its captain, vice-captain and factory manager were each charged under the Fisheries Act (1996) with two charges of unlawfully returning or abandoning fish subject to the quota management system.
The men were found guilty on all charges.
The vessel's sister ship, Melilla 203, remains berthed in Dunedin.