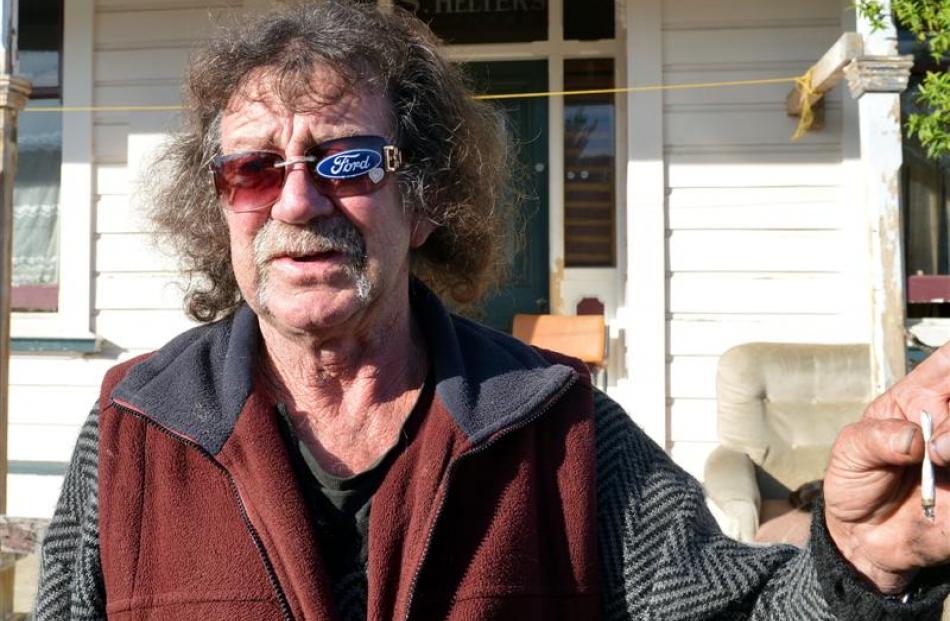 Cold, old and rundown - that is how some of South Dunedin's residents describe the area and it is often how the area is perceived by those outside it.
What is not so apparent is the tightness of community, the positivity of residents and the hope each new generation holds for a brighter future.
South Dunedin is the most deprived area in Otago, according to the latest Socioeconomic Deprivation Index, and while those South Dunedin residents who spoke to the Otago Daily Times had not heard of the index, its results were unsurprising.
South Dunedin resident Karen Butler (52) said the suburb had not changed since she was a child.
''All these houses ... have been the same since I was a wee girl,'' she said.
''There's a lot of poverty in this area.''
She considered herself one of the area's luckier residents because she had a full-time job and even though she received the minimum wage, it was more than some did.
''There's a lot of people that don't work,'' she said.
''People don't really have choices.''
Despite the scarcity many of the area's residents face, she had no concerns about living in the area and the feeling of community was one of the suburb's redeeming aspects.
It was also why Barry Robson (63) called the area home.
''I love it,'' he said.
While the suburb's residents were not well off financially, they were ''good neighbours''.
Mr Robson lived on the unemployment benefit, topped up by a ''$2.80 a week disability allowance'' for his missing left eye, and although he would like a job, he was pragmatic about his chances.
''I can't get a job, because of my eye,'' he said.
''I have got a couple of flatmates, so we don't really struggle. We manage to still pay the power bill and the phone bill. We only just get there. It's not easy, but what do you do?''
When Maria Espie (47) relocated to the area in March last year, it held the prospect of an affordable and ''decent'' house for her and her family, something her former home town, Christchurch, did not.
She had found the area to be ''sociable'' and had quickly made friends.
The area held a lot of potential, but somebody ''just needs to clean it up''.
Catholic Social Services director Ian Donnelly said while investment in housing would be part of a solution to South Dunedin's socioeconomic deprivation, the real key was jobs.
''Meaningful work that gives people a decent income to meet their basic needs ... that's what needs to be continuously looked at,'' he said.
About one-third of the South Dunedin-based social services agency's clients came from the area and while they faced ''a range of issues'', many of them related to a lack of meaningful work, he said.
''There is low income [in South Dunedin] and people always struggle if they haven't got enough to meet their basic needs and that's what we find.
''People here are doing their very best to cover their rent and basic costs, feeding their kids and clothing their kids, but there isn't enough.''
While he did not know where the jobs could come from, ''some investment in the South Dunedin area ... would help to get things moving'', he said.
''We are helping people to cope, but it's not always going to solve the problem.''