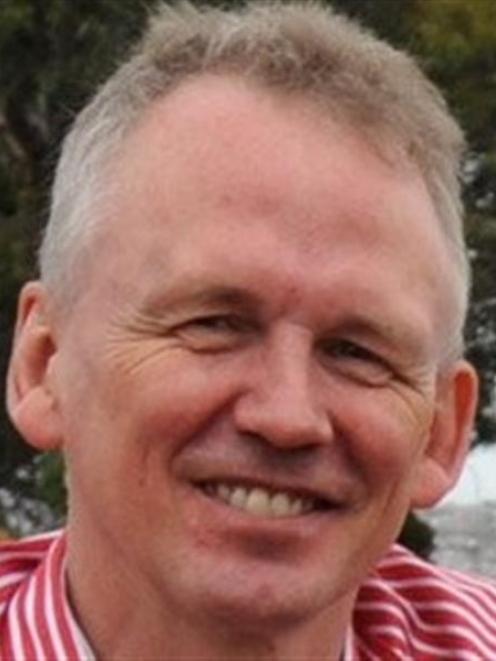 Plans for a $4.5 million investment in cycleways in South Dunedin have passed another hurdle, despite a suggestion that cycleways offering only the protection of a painted white line should be abandoned.
Councillors at yesterday's full Dunedin City Council meeting voted to endorse the South Dunedin Cycle Network for public consultation, after updated details of the work were unveiled last week.
The plan would see a variety of routes - from quiet streets to separated pathways - developed over the next three years to improve safety and encourage more people to cycle.
The work was expected to cost the council $1.5 million over the period, while the New Zealand Transport Agency provided the remaining $3 million, although the agency's subsidy was yet to be confirmed.
That was likely to happen this week, after a meeting between council and NZTA staff yesterday, council transportation planning manager Sarah Connolly told yesterday's meeting.
If approved, work would begin within months, focused initially on ''quick wins'' that could provide an improved, continuous cycling route from Tahuna Rd, in South Dunedin, via Portsmouth Dr, to the central city.
Other routes and facilities were also planned, including turning some South Dunedin streets into low-speed and cyclist-friendly ''quiet streets''.
Most councillors backed the plans at yesterday's meeting, including Cr Jinty MacTavish, who praised the ''really worthwhile'' investment that would save fuel, reduce health costs and bring other benefits.
However, she admitted to some ''nervousness'' because the network plans included new cycling lanes painted on some roads, including Forbury, Hillside and Macandrew Rds.
She thought the council might be better off abandoning plans for the ''lines on roads'' and using the money to help pay for other, better, facilities that provided more protection.
She also wanted the community to have their say on the issue during consultation on the network plans.
Cr Bill Acklin also questioned how the council's $1.5 million investment would be measured, and the benefit for ratepayers - ''especially those that don't ride bikes'' - shown.
At Moana Pool, ratepayers paid for part of the cost of each admission, while users paid the rest, but for cycleways in South Dunedin, only the ratepayers would pay, he said.
Council traffic engineering and planning consultant Axel Wilke, of ViaStrada, said he would expect a 200% increase in cycling to result over time if the improvements were made.
At present, about 5% of all trips in South Dunedin were made by cycling, and, in five to eight years, that could increase to 15%, he said.
''That would be a 200% increase. I would think that would be pretty good value for money.''
Ms Connolly said that would also mean a decrease in traffic congestion on the city's roads, as more people cycling meant fewer people in cars. Cr Acklin agreed there were ''good things'' in the plan, but ''time will tell what benefits come to the community as a whole''.
He supported moves to improve safety, but believed motorists and cyclists both needed to do more to achieve that goal.
While motorists needed to be more careful around cyclists, ''cyclists need to look after themselves, as well''.
Dunedin Mayor Dave Cull said he did not understand suggestions cyclists were being favoured, as the council already provided facilities away from motorists for pedestrians.
Councillors voted to approve the new plan for consultation, although only affected party consultation would be needed for the first stage of work, between Tahuna Rd and the central city, before work on it began later this year.