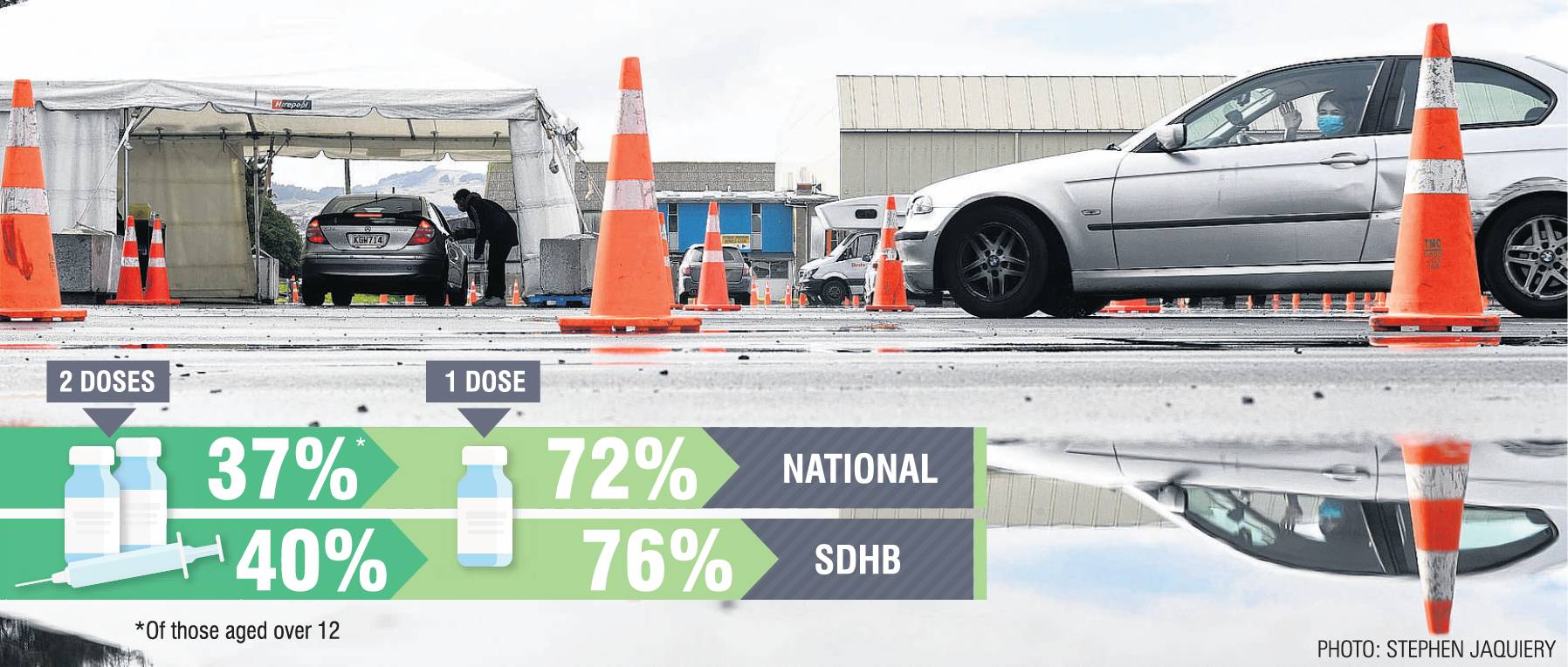 The South's Covid-19 vaccination rollout has hit top gear, and the region is leading the country in numbers of people who have had the first of their two shots of the Pfizer vaccine.
Three-quarters of people in Otago and Southland have had jab one, and almost 40% are fully vaccinated with their second dose, the fourth-highest of the 20 district health boards.
''I'm very proud of the team and of the huge efforts from providers right across the district,'' Southern District Health Board vaccine rollout incident controller Hamish Brown said.
''Everyone has been doing their part and have been ably supported by an incredible project team.''
Mr Brown said the southern vaccination drive had been greatly helped by providers taking an innovative approach to getting people to book for their shot, such as drop-in and drive-in clinics.
Te Kaika, which had run enormously successful clinics in South Dunedin and in the city for tertiary students, was a shining example, Mr Brown said.
''We are trying to reach some hard-to-get to people in the community and that level of innovation is what we need in the next stage of the programme so as to get the whole population vaccinated.''
Ideas such as a vaccination bus service, launched in Auckland this week, were being considered, and outreach teams were sent out to rural areas this week to ask how those communities would like their vaccines provided, Mr Brown said.
Southern's 75.6% first vaccination rate was not the region's ceiling he said.
''We still have several first vaccinations in the booking system, so our ceiling will be higher than that ... and we also have some way to go to encourage the under-30s to be vaccinated.''
When Covid-19 vaccination began in New Zealand, the SDHB roared out of the starting gates to be the country's top DHB for injections, but when vaccine supplies became an issue nationwide it had to slow down its progress.
Mr Brown said vaccine supply was now plentiful, and that the rollout programme had a good supply of staff.