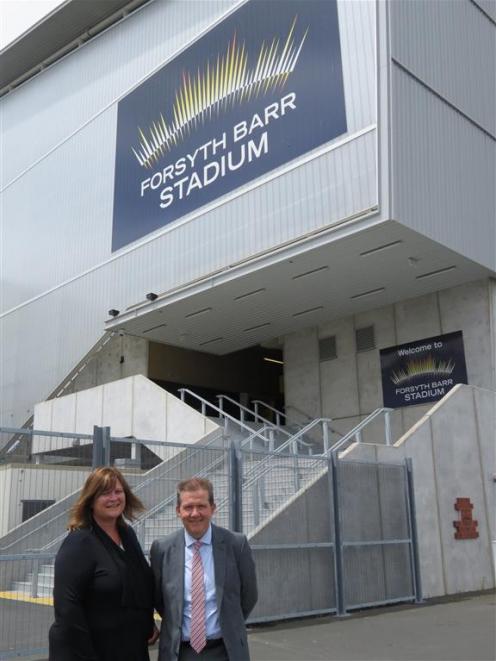 This has been a good year for Dunedin Venues, chief executive Terry Davies says.
With an increase in conferences, a variety of new events, more promotion and push for more memberships and better use of space, DVML had changed up its game in 2016, Mr Davies said.
''[We have] taken a lot of risk out of an industry that is very volatile.''
The stadium has hosted five major events in the past six weeks, welcoming more than 13,000 people through the gates for the Great Kiwi Home and Living Show, the Demon Energy D1NZ National Drifting Championship, 2016 Relay for Life, the Dunedin Craft Beer and Food Festival and the Dunedin Light Party, Mr Davies said.
DVML has also been hosting more conferences and is now booking conferences into 2018, Dunedin Venues marketing manager Kim Barnes said.
''We've really upped our game in conference management.''
She said DVML was ''looking at conferences totally differently'', exploring alternative partnerships around food, wellbeing and service during those events.
While Black Sabbath's April concert had been the one big concert of the year, 2016 had been an ''unusual time'' for southern hemisphere concert venues overall, Mr Davies said.
However, DVML was ''optimistic'' about the coming year and had pencilled in shows for late 2017 and early 2018, he said.
DVML would not be lacking in events, with a Highlanders v Chiefs game in February, the Black Caps v South Africa test match at the University Oval and an NRL premiership game between the Canterbury-Bankstown Bulldogs and the New Zealand Warriors.
Mr Davies was also pleased that in the year of the stadium's fifth anniversary, it was ''getting acceptance from the market''.
''People are beginning to understand what the stadium is about and what DVML's role is about,'' he said.
- Greta Yeoman