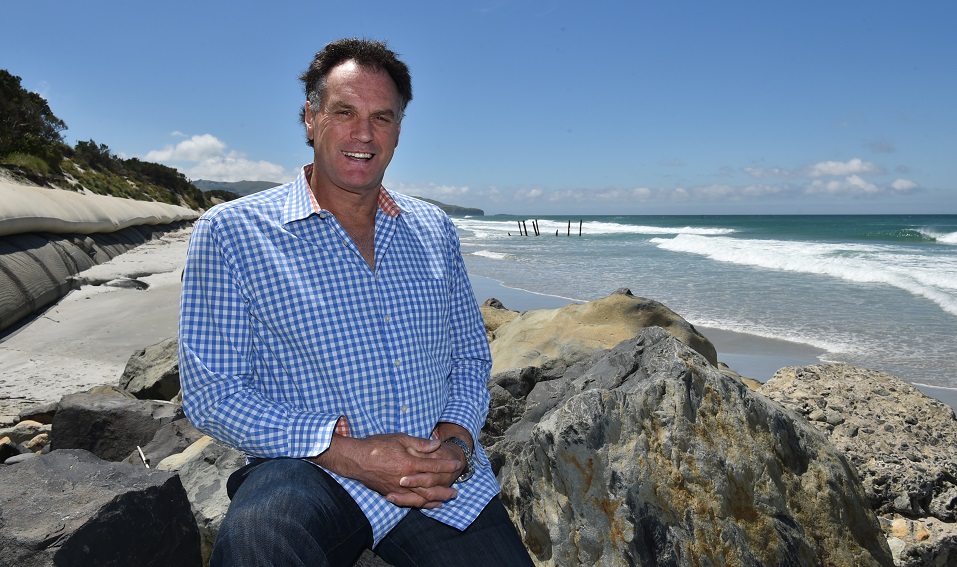 A St Clair man's proposal for a groyne may have hit a resource consent snag.
Late last year Jules Radich urged both the Otago Regional Council and Dunedin City Council to back a project to build a groyne at the site of the wooden poles at St Clair Beach.
The design could copy that of the double-row structure built there in 1921, which would eventually raise the sand level by a few metres, he said.
He said recently he was still pursuing the plan and councillors from both councils were still supportive.
``There's general agreement that it will work. It's been very effective in the past.
``The powers that be within the city council are very favourably disposed to reinstating it.''
Mr Radich argued the structure would not require resource consent because it was replacing an existing structure.
However, Otago Regional Council chief executive Sarah Gardner said resource consent would be required.
The council had not investigated the merits of the proposal and so did not have a position on it, she said.
``This matter has been discussed with Mr Radich, but funding was not a part of that dialogue.''
Mr Radich said he wanted to compile research on why resource consent should not be required.
After he first announced his project, University of Otago coastal geomorphologist Dr Wayne Stephenson said he advised against building structures on the beach.
``Groynes are not barriers to sea-level rise - in fact, altering the natural movement of sand with these structures could make the impacts of sea-level rise worse.
Mr Radich said the beach needed sand built up to protect the sea wall at the Esplanade, which is why it was built initially.