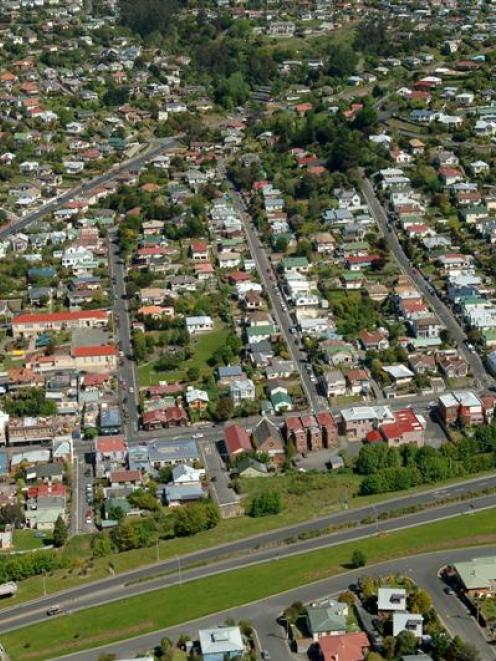 Growing numbers of mainly older students are abandoning Dunedin's traditional campus area for a quieter life in the suburbs.
However, the continuing migration has raised questions about the pressure on housing and core services, such as health and public transport.
The findings were contained in a new combined study by the Dunedin City Council, University of Otago and Otago Polytechnic, presented to a council planning and environment committee meeting.
The meeting voted to circulate the study among stakeholders after a short debate.
The study found most of the city's 22,000 tertiary students were still opting to take flats or other accommodation in campus areas.
However, more students were also taking low-cost housing in areas such as Caversham, Pine Hill and St Kilda, council research and monitoring officer Meryl Donaldson said in a report on the study's findings.
That raised questions about the availability of low-cost housing in those areas, which could lead to low-income families being displaced and moving to other parts of the city, the report warned.
The flow-on effects could include changes in school rolls, increasing population density and ethnic diversity in suburbs, or a greater prevalence of fast-food and alcohol outlets, promoting a less healthy lifestyle, she said.
The report urged city planners to consider the growth and spread of the student population when planning for future growth, infrastructure needs and services, including education, health and transport.
The study found evidence to support the "stereotypical scarfie migration pattern" of first-year students living at home or in a hostel, second and third-year students flatting close to campus and, from fourth year, further afield, she said.
The university roll had increased from 7051 in 1984 to more than 22,000 last year, and students now comprised 18% of the city's population.
About 70% of all people in Dunedin aged 18-25 were students.
That made the overall student body a "major feature" of Dunedin, she said.
Otago University Students Association president Edwin Darlow could not be reached for comment, but Otago Polytechnic Students Association services officer Mark Baxter agreed many more mature students - particularly polytechnic students, whose average age was "about 30" - were opting to leave the city's central campus behind.
"Some more mature students might not want to stay in what's perceived as the more party atmosphere.
"I would say there's few postgraduate students living in the area, other than those wanting to walk to their offices," he said.
The "overly pricey" central campus flats and demand for those in party areas like Castle St, were also factors, he said.
The spread of students was largely positive, helping encourage a "good exciting vibe" around the city, he believed.
North Dunedin had benefited, but too many students in one area could lead to behavioural problems.
Public transport was a cause for concern for students living further from campus, highlighted by complaints to the OPSA office after last month's 25% hike in city bus fares, he said.
The study also identified student housing as "significantly" affecting suburbs' demographic statistics, including the New Zealand deprivation index, used to calculate funding for primary health care services, district health boards, social services and schools.
Pine Hill, Opoho, High and Stuart Sts had seen increasing deprivation scores as more students moved in.
The report was the fifth in a series that began in 1999.