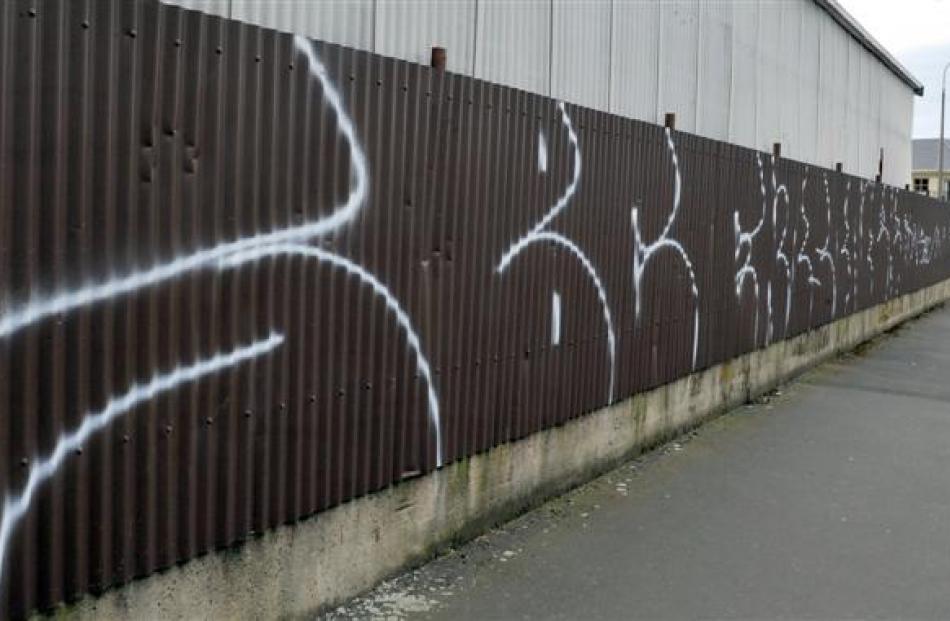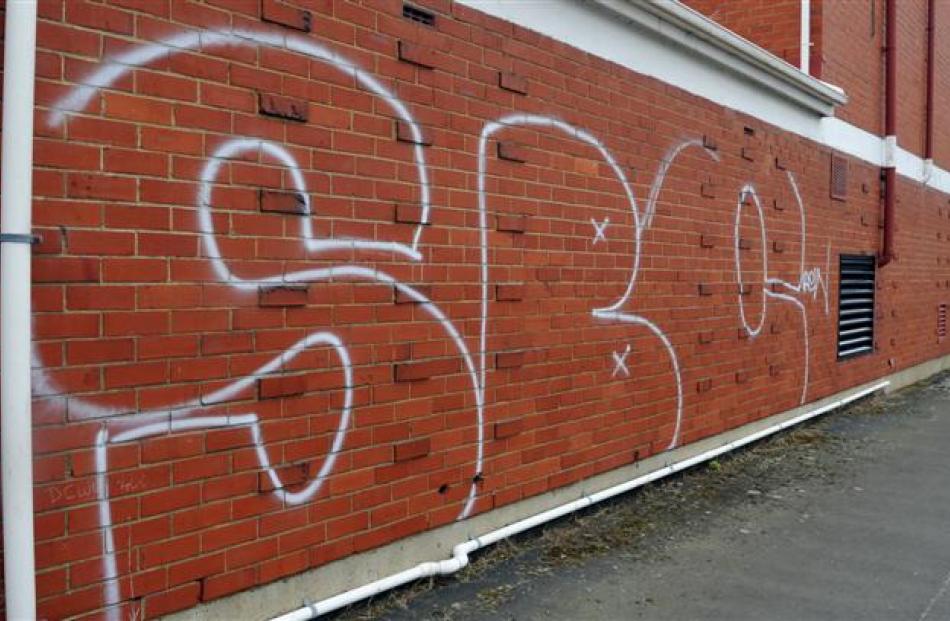 A graffiti-removal specialist is working 10-hour days cleaning tagging from inner-city Dunedin streets.
''I am running around like a headless chook trying to clean it all up,'' Roger Knauf, of Graffiti Doctor, said yesterday.
Most of the tags went up around Christmas Eve and New Year's Eve. The problem was compounded by few property owners being available to authorise removal, he said.
The large number of tags meant he was working ''nonstop'' from 8am to 6pm to remove them.
He could trace the path of the taggers through Thomas Burns St, Stuart St, St Andrew St and George St. Targets included roller doors, walls, shop windows and the Dunedin City Fire Station.
People who spotted tagging on council-owned property and public utilities were urged to contact the council so staff could arrange for its removal, he said.
However, the removal of tags on private property was the responsibility of the owners.
The key message was ''get rid of it as quickly as possible'', Mr Knauf said.
''There are a lot of tourists around at this time of year and the worse thing we can have is a dirty city because it makes them not want to come back.''
Tagging was not a new problem but there were several ''explosions'' each year, especially over the Christmas/New Year period, he said.
Mr Knauf kept photographic records of the tags he removed, and people could upload photos via the Dunedin City Council website. The photos also went to the police.
''You can't sit there and blame the tagger for the city looking terrible. It is up to the individuals who own the property to keep them tidy.
''Tagging is a reality of any urban area but we are certainly better off than most.''
Area prevention manager for Dunedin, Clutha and Waitaki Inspector Mel Aitken said tagging was a crime which police and the courts took seriously.
''Wherever possible, people should report graffiti or tagging to police.''
People could take photos of the damage and phone the police crime reporting line.
''Removing graffiti promptly is also actively encouraged and by doing so the appearance of the property and the neighbourhood is improved, making it less likely to attract further graffiti vandalism.''
Improved lighting, textured surfaces and tree plantings were all environmental design tactics that could deter vandals from targeting spaces, she said.