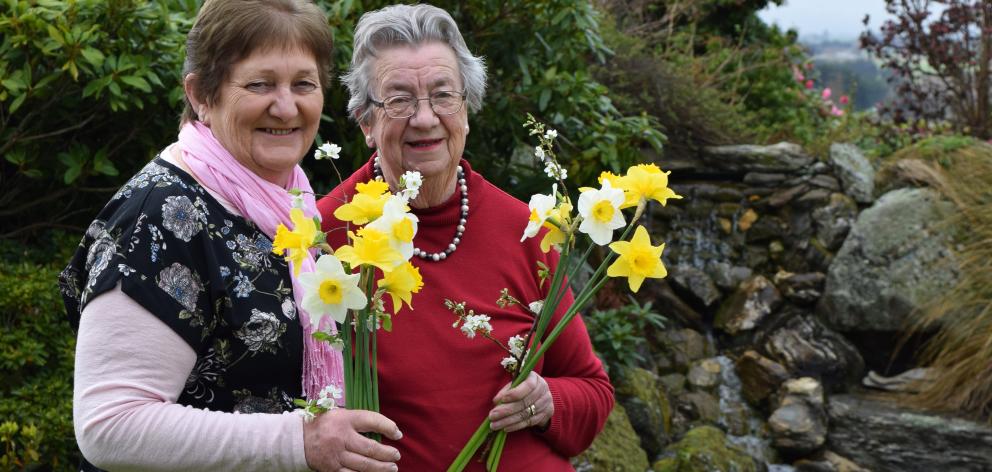 A flower show's future could wilt and fall in Outram after this week, ending an 86-year history.
Maungatua Church Flower Show committee member Beth Daniell, of Outram, said the seven committee members "aren't getting any younger'' and had an average age in the mid-70s.
Consequently, the show in Outram held on Friday this week, could be the last due to a lack of younger people wanting to become committee members.
Many families in the rural communities were too time poor to commit. Many children attended schools in the city and parents were kept busy taking them to school activities.
Consequently, parents lacked the time to help run events in their community.
"It's a sign of the times and community spirit is not what it used to be.''
If the show was stopped, it would end an 86-year history.
The event would be missed by many, especially the older people in the community, who flocked to the event to enjoy the afternoon tea and stalls selling goods such as baking, fresh local vegetables, jams, jellies, plants and raffles.
Pupils from two local schools - Middlemarch and Outram - entered art to the show but over the years, as the school rolls dropped so did the number of entries.
Fewer younger families were attending church so it made it difficult to recruit new committee members.
Sunday School classes used to be popular but had stopped as it competed with a range of activities held on Sundays, such as sport and shopping.
Show co-ordinator Denise Chaplin, of Maungatua, said the show was always "good catch-up'' for the community.
After the awards were given for the best flowers - from cacti to camellias - the committee would vote to decide if the show should continue.
The show last year raised nearly $4000 for the church.
An eager committee were just some of the many people needed to run a show.
"You've got to have helpers on the day.''
SHAWN.MCAVINUE @thestar.co.nz
Timeline
Maungatua Church Flower Show:
1933:  Women's Division of the New Zealand Farmers' Union launch biannual flower shows in Outram - a show in February and September.
1989: Presbyterian Church takes over the running of the shows.
1990 to present day: The church runs the September show and Outram Garden Club runs the February show.