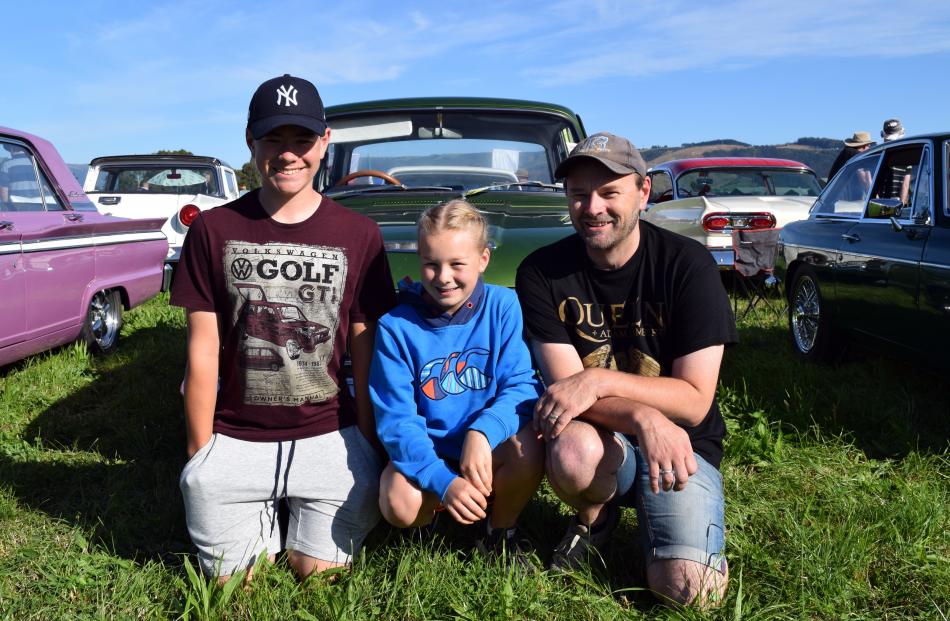 An array of ''amazing'' aeroplanes and a fleet of ''wonderful'' vehicles were on display at the Taieri Wings & Wheels Spectacular.
Otago Aero Club event manager Wayne Cunningham said about 7000 people attended the event at Taieri Airfield, in Mosgiel on Sunday, March 1.
He was ''thrilled'' with the day. ''It was just amazing.''
People travelled from across the South Island to attend the show, he said.
Highlights of the event included the demonstration of two replica British Supermarine Spitfire MK 26s flying about 75m above the ground.
Mr Cunningham said he had flown in one of the dual seat replica Spitfires.
''It's out of this world.''
Another highlight of the event was a surprise fly-by of a de Havilland 90 Dragonfly Endeavour — one of only two airworthy examples in the world.
''We didn't expect that to happen.''
The hundreds of ''wonderful'' cars on display ranged from a Model T to the latest Aston Martin, he said.
He acknowledged the work of the volunteers and the support of the community to make the event happen.
The two-yearly event would return ''bigger and better'' in 2022, he said.
SHAWN.MCAVINUE @thestar.co.nz
• More photos online at www.thestar .co.nz