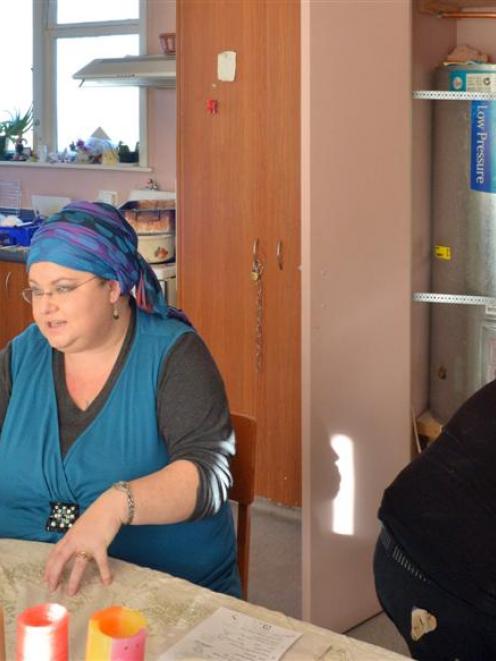 Housing New Zealand says it will apologise personally to a family that lost its hot water for most of last week after a litany of errors by bungling staff.
The organisation accepted the problem had been a ''significant inconvenience'' for Halfway Bush tenant Selina-Jane Lyons, her husband, Andy Lyons, who is blind and has a heart condition, and their two young children.
But it was the actions of - or lack of action from - staff at Housing New Zealand's call centre that really upset Mrs Lyons.
She has questioned a 2012 change that requires tenants to ring a national call centre, rather than call or visit their local office.
And despite her local manager this week giving her cellphone and landline numbers to call in future, she is concerned about people without the wherewithal to contact the media and members of Parliament, as she has done.
Last Saturday, Mrs Lyons found water pouring on to her front steps - ''a strong flow'' - from the hot water system in her roof.
She rang the Housing New Zealand call centre and was told someone would attend to the problem within four hours.
During that time she, or another adult, was required to wait at the premises, or she would be charged for a missed callout.
Five hours later, nobody had come.
She rang again and was told the first call had not been logged, but it would be logged again, again with the requirement that she wait at the premises.
This time a contractor came, explained the ball cock was broken, and fixed it. But the water did not rise in temperature above tepid, meaning the family could not shower and had to boil water to wash dishes.
On Tuesday, after realising the water was not going to reheat, Ms Lyons rang the call centre again, and was told again to wait for the four-hour period.
A contractor came and decided the thermostat was the problem.
Ms Lyons was told the water should be hot within two hours, but that did not happen.
She rang again on Wednesday evening and was again told, after a 40-minute wait on hold, to wait for the four-hour period and somebody would come.
She was told it was not possible to organise the work for the next day. During two more calls, she could not speak to a supervisor or complaints team, her tenancy manager or another tenancy manager.
She again had to wait four hours before the problem was finally fixed on Thursday evening.
Yesterday, she said the problem had been fixed.
''I think it's great,'' she said of the promised apology.
''I think it's great I actually managed to get someone to listen.''
Housing New Zealand tenancy services general manager Kay Read said she was '' very disappointed'' to hear about the Lyons' experience.
''I can see that this process has caused her a significant inconvenience and I have asked my team to look into how this happened to make sure it doesn't happen again.''
The service experienced a ''very high'' number of calls during the period due to the bad weather, but should have been able to handle the situation better. Someone from the organisation would visit the family to apologise.