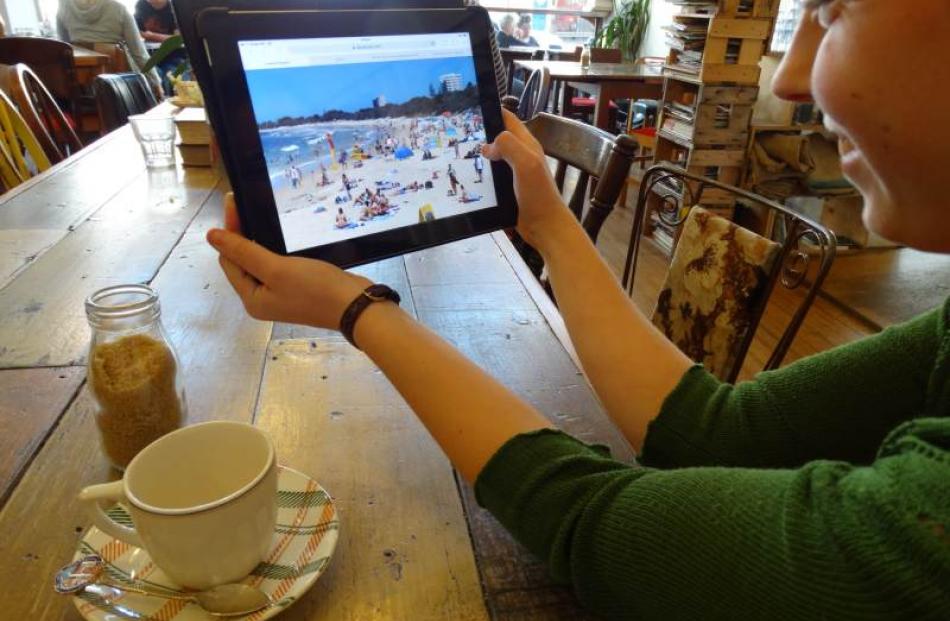 Social media experts and security professionals are warning of increasingly savvy thieves who are using social media to track their victims' movements, identify loot and plan the best time to commit a burglary. 
Former policeman and security specialist Marsden Hulme, of Auckland, said people who posted holiday snaps on Facebook that showed they were away from their homes or publicly responded to events they planned to attend ran the risk of alerting burglars to a good opportunity to burgle their home.
According to Mr Hulme, a recent study in the United Kingdom found four out of five thieves were using social media to plan their crimes.
''People will post a picture of their new internet TV because they are proud of it and from there it is not difficult for thieves using Google Maps and monitoring your movements to figure out the best time to rob your home,'' Mr Hulme said.
Former South Dunedin Community Patrol chairman Tubby Hopkins said he had heard of social media alerting thieves to community gatherings such as funerals and weddings, when much of the neighbourhood would not be home.
''Don't advertise on social media that your home is going to be unattended,'' Mr Hopkins said.
''And if you do go away tell your immediate neighbours your plans, and give them information on how to contact you if they spot suspicious activity.''
Constable Paul Kennedy, of Kaikorai Valley, was not aware of ''specific burglary cases'' involving social media but said teenagers were particularly vulnerable as their social media profiles were so large ''and often include a lot of people that are not actual friends''.
''It hasn't filtered down to Dunedin in a big way yet but it is just a matter of time,'' Const Kennedy said.
''The biggest risk is teenagers posting that they are going to the Gold Coast, because they might have 1000 friends on Facebook and some of them might be less than reputable associates who will take advantage of that information.''
Associate Prof Henry Wolfe, an expert in computer security and forensics at the University of Otago, said thieves were ''not stupid'' and planning their crimes through social media allowed them to be ''in and out in five minutes''.
''Criminals are not stupid but they can be lazy,'' Prof Wolfe said.
''They're looking for shortcuts to make money and the shortcuts are now at the computer and looking around to see what you can find and once you have a target you have a place to go.''
The Dunedin Central Police Station had no figures on burglaries which might have stemmed from social media surveillance but said it was an ''increasing trend''.
Mr Hulme said drones were also being used for surveillance purposes to scope out a house before a burglary.
''You can buy drones online and in electronic stores quite cheaply and those devices have real live video streaming capability. Normally they are used for perfectly legit reasons but in the wrong hands they can be a tool of trade for a burglar.''
Prof Wolfe said many people were ''naive'' in their use of social media and needed to guard their private information more fiercely.
''People post things that they would never tell their family or parents. The safest way to use social media is not to post any private or personal information at all.''
Mr Hulme said modern thieves had moved on from pinching laptops and televisions and focused on smaller, easily transportable items such as ''jewellery, gems, phones and iPads''.
''Don't post your life on Facebook,'' Mr Hulme said.
''If you are going to Hawaii for a holiday don't do a countdown online for seven days because you can be sure a burglar will be ready to rob your home on day eight.''
- by Eleanor Ainge Roy