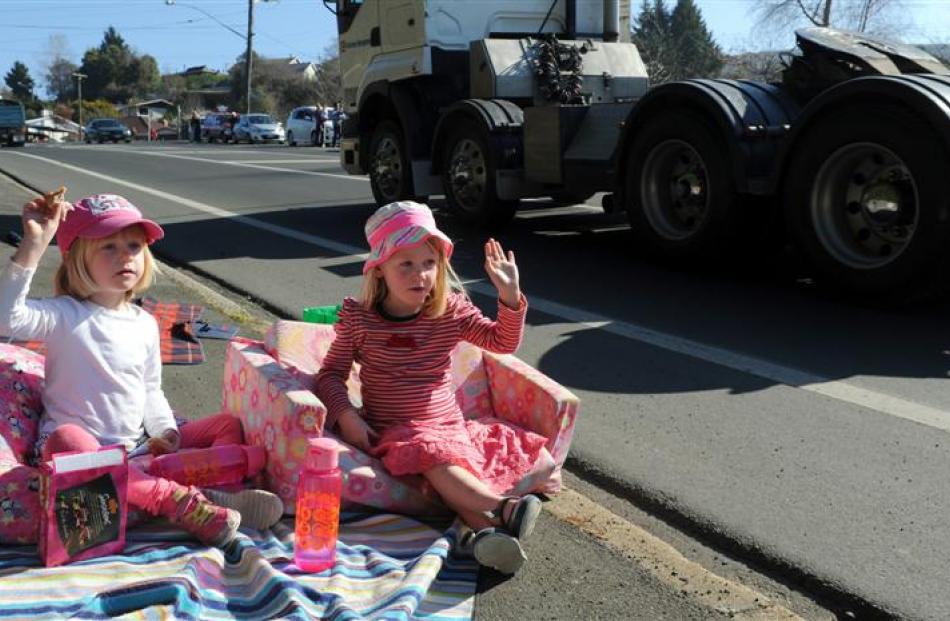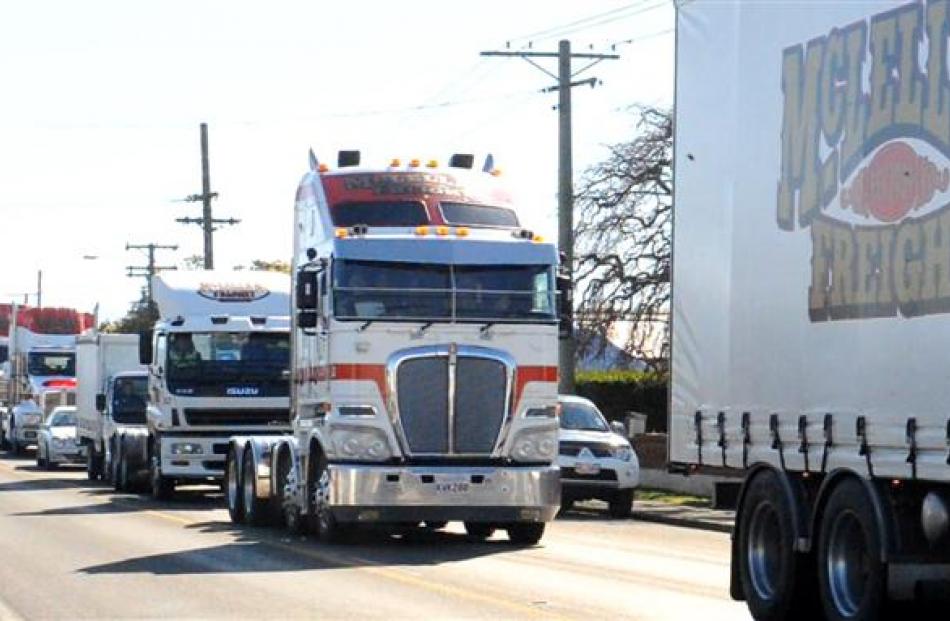 Riding shotgun in a big truck as part of Special Rigs for Special Kids is the highlight of 9-year-old cancer survivor Phoenix Clarkson's year.
Phoenix was one of hundreds of children who took part in the convoy which drove from the Edgar Centre in Dunedin to Mosgiel and back yesterday.
Phoenix had been riding trucks at the event for about six years, after being diagnosed with leukaemia when he was 2. In that time, he had developed a love of trucks.
''I want to be a truck driver,'' he said.
His grandmother Lynne Robins said it was the highlight of his year.
Phoenix's leukaemia had been in remission for about three years.
Yesterday was the first time his brother Seth (4) had been part of the convoy.
Event organiser Greg Inch said at least 200 trucks and other vehicles took part yesterday.
The event was in its 23rd year and had a simple aim.
''It's about basically giving kids a ride in a truck,'' Mr Inch said.
The experience of seeing the smiles on the children's faces kept the drivers coming back.