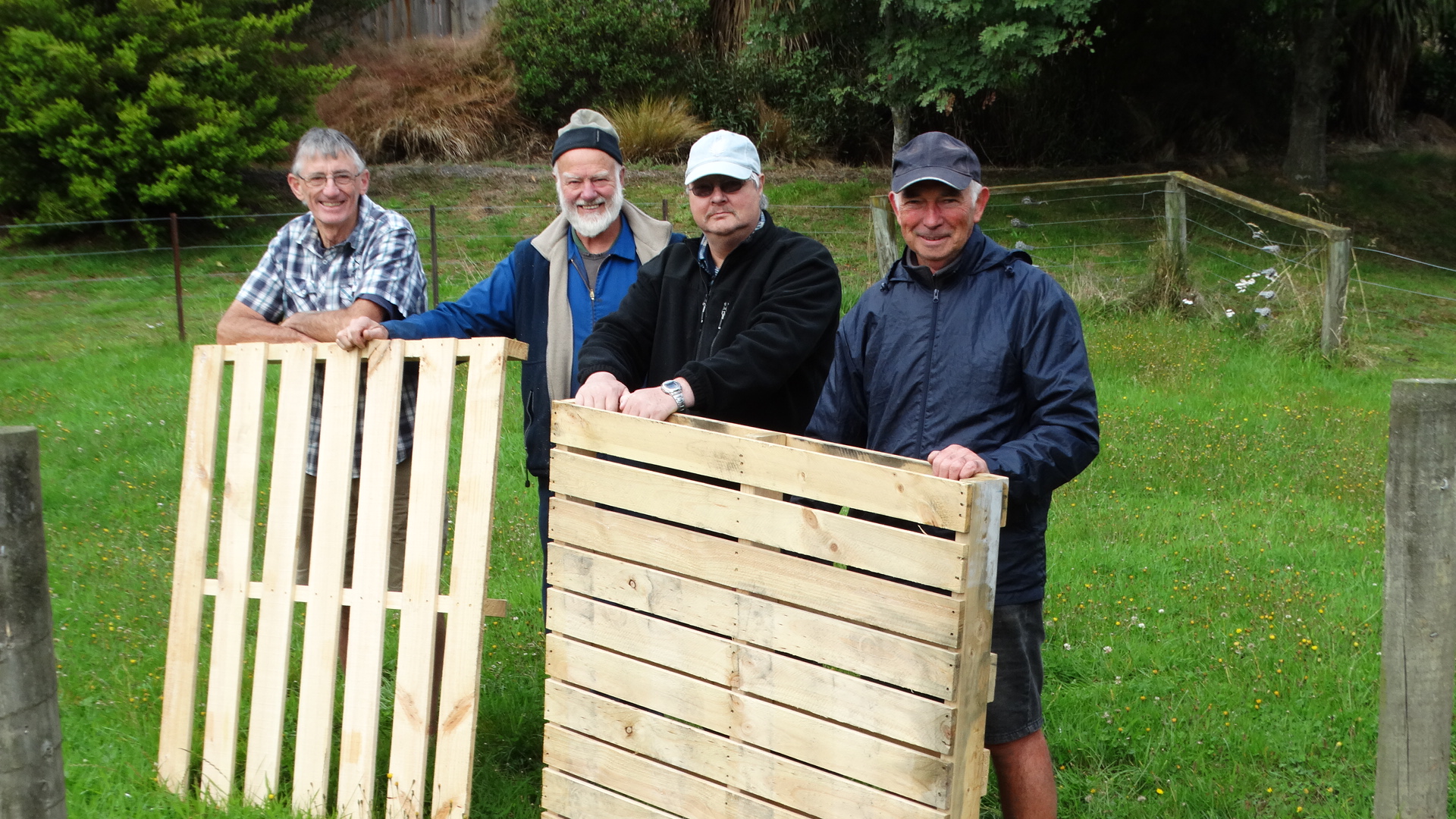 The founding members of the Green Island Shed have come up with an impressive set of ideas for things to make with wood.
With access to wooden pallets, courtesy of local businesses, the shed team is using the wood to make everything from trays and stools to planter boxes, compost bins, Christmas trees, bird houses, bird feeders, and dozens of bags of kindling.
The aim of all this industry is to raise about $6500 for three shipping containers - one 40-foot and two 20-foot - to form the structure of the Green Island Shed.
The containers will be placed in a U-shape at the shed site, next to the Green Island Community Garden in Shand St, and a roof and other structures added.
Under the guidance of co-ordinator Pip Weber, the Green Island Shed held its first meeting late last year, with eight local men and women taking on the challenge to create the shed.
"Once we have our shed site established, we will be able to encourage all of the local community to come and enjoy the space,'' Ms Weber said.
The shed would be open to men, women and children as a place to make and create, mentored by people with expertise.
"Most of the time, people will be doing their own thing, but there will also be opportunities for community projects,'' she said.
The Green Island Shed will join the Greater Green Island Community Network in selling goods at a pop-up shop hosted by Agnes Cafe, at 219 Main South Rd. It will be open on Fridays from 1pm to 4pm.
BRENDA.HARWOOD @thestar.co.nz