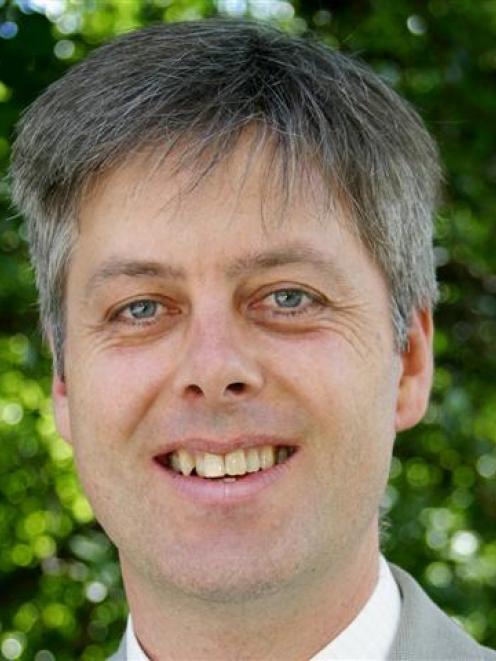 The University of Otago has established two new research centres, and boosted some of its funding by 50% for all its research centres.
Deputy vice-chancellor, research and enterprise, Prof Richard Blaikie said the university had allocated $2.5 million in funding, from the university's research committee, for all of its research centres, which amounted to a 50% increase during the next five years.
The committee funding would supplement other grants and contributions from the university's academic divisions to support their world-class research activities.
Prof Blaikie said the funding was partly intended to help with overall co-ordination and to support student involvement in research.
After a rigorous application process, 14 research groups had each been formally designated as a University of Otago research centre for at least the next five years.
Twelve of the centres were already nationally and internationally recognised for their research excellence, and the new centres showed promise.
Each of the centres brought together "many of our finest researchers" in collaborative, multidisciplinary research efforts, which were "pushing the frontiers of knowledge" in their respective areas, he said.
A "demonstrated commitment" to engage with relevant sectors of the community, business and government was among the selection criteria for the centres, and the aim was to translate Otago research activities into "real-world benefits wherever practicable".
Several centres were involved in "world-leading health-related research" which aimed to help improve treatment of diseases and disorders.
Areas of focus included brain health, cancer, cardiovascular disease, diabetes and obesity, lifecourse studies, infectious diseases, neuroendocrinology, and oral health.
The new centres are the Centre for Research on Colonial Culture, directed by Prof Tony Ballantyne, and the International Centre for Governance, Science and Society, directed by Prof Mark Henaghan and Associate Prof Colin Gavaghan.
The other centres and directors are: Brain Health Research Centre, Prof Wickliffe Abraham; Centre for Neuroendocrinology, Prof Allan Herbison; Centre for Sustainability: Agriculture, Food, Energy, Environment, Dr Janet Stephenson; Centre for Translational Cancer Research, Assoc Prof Parry Guilford; Christchurch Heart Institute, Prof Mark Richards; Edgar National Centre for Diabetes and Obesity Research, Prof Jim Mann and Assoc Prof Rachael Taylor; Genetics Otago, Assoc Prof Peter Dearden; Jack Dodd Centre for Quantum Technology, Prof Rob Ballagh; National Centre for Lifecourse Research, Profs Richie Poulton and David Fergusson; New Zealand Centre for Sustainable Cities, Prof Philippa Howden-Chapman; Sir John Walsh Research Institute, Prof Jules Kieser; Webster Centre for Infectious Diseases, Prof Kurt Krause.