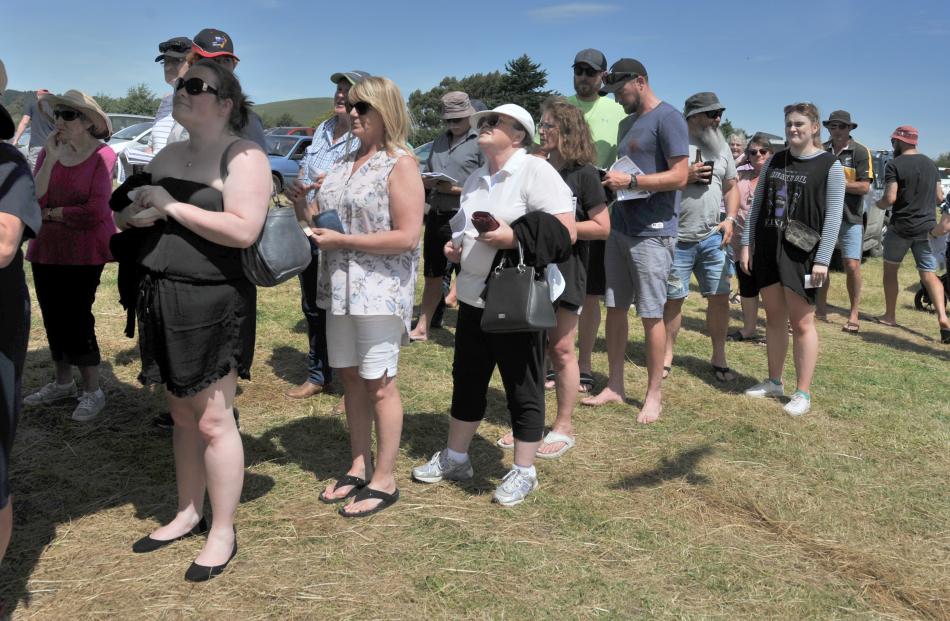 While everyone else was slathering on sunscreen in the sweltering heat at the Waikouaiti races yesterday, Alex Gardener was wandering around wearing a woolly hat - a big orange one.
Why? The 34-year-old British tourist said it was necessary because he had a habit of getting distracted by the local scenery and wandering off without his wife or family noticing.
''I'm easily identifiable like this. You can see me in a large crowd.
''I get interested in something and I just wander off and go and take some pictures.
''The hat's useful for everyone else - so they can find me again.''
He said the hat was a Christmas gift from his wife Katrina Shephard (33), of Hampshire.
The couple said they were having a fantastic time holidaying around New Zealand, and when they arrived in Dunedin at Christmas, they were told they had to attend the Waikouaiti races on New Year's Day.
''It's a wonderful family tradition, I'm told.
''And even better today, is that I won the first race and my horse just placed again in the last race,'' Mr Gardener said.
''Dinner's on me tonight - but only if we go to McDonald's.''
They were among about 2000 people who attended the races in Waikouaiti throughout the day.