Eerie, eye-catching clouds sailed over Dunedin yesterday as the wind howled and the mercury soared.
Gusts reached 120kmh about 10am and by 3.30pm temperatures nudged 30degC as summer weather again made a statement in the city.
University of Otago senior lecturer Daniel Kingston said the cloud formations were caused by very strong winds from the northwest interacting with the Southern Alps — "basically creating a series of waves in the atmosphere".
Dramatic lenticular clouds often formed at the peak of these waves, he said.
MetService meteorologist David Miller said yesterday satellite imagery showed quite a lot of wave cloud ahead of a front coming on to the South Island.
Periods of heavy rain for the west of the South Island and Tararua Range were forecast as were severe gale northwesterlies for southern and central New Zealand yesterday.
At Swampy Summit a 120kmh gust was recorded at 10am — those gusts dropped off through the day to 80kmh or 90kmh gusts, Mr Miller said.
However, at mid-afternoon yesterday Dunedin Airport was still experiencing a nearly 50kmh average wind speed, he said.
Reports of damage caused by the wind included collapsed cricket nets at the University Oval and the printed scrim covering the Dunedin Railway Station coming loose.
Elsewhere, Kiwi Water Park in Lowburn was closed because of high winds.
Further west, at Queenstown Airport an 80kmh gust was recorded at 2pm.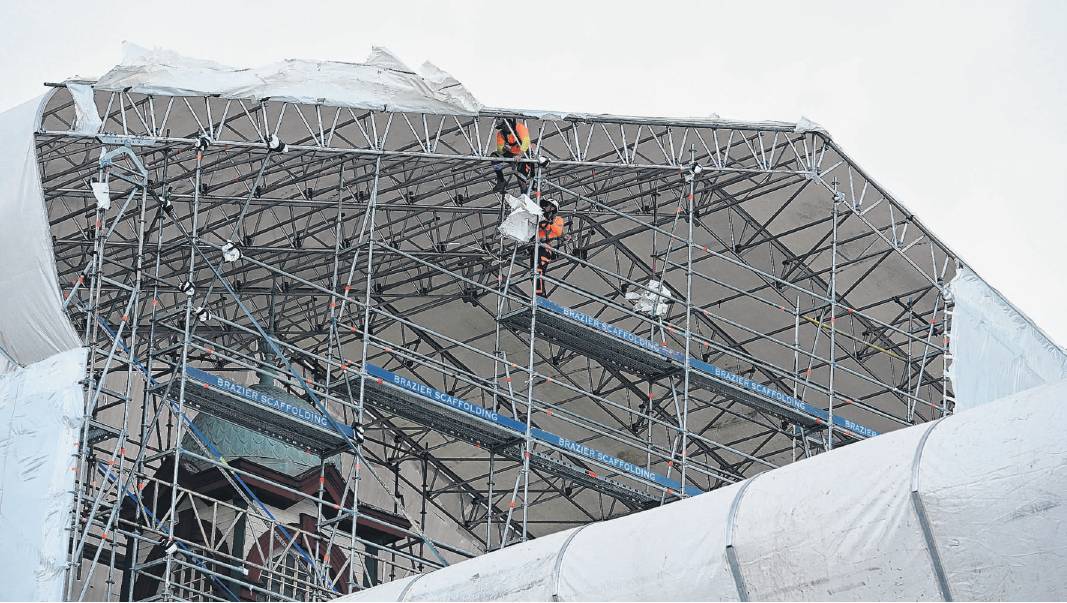 In Kurow, the wind gusted to 93kmh and in Invercargill it gusted to 87kmh.
A severe wind warning issued by MetService yesterday was due to become a lesser wind watch from 4am to 7pm today.
Mr Miller said today should be another "pretty good day" as Dunedin was expected to approach 24degC.
Southland and Clutha might see some precipitation, but Dunedin, Central Otago and the Southern Lakes should expect another day of warm, fine weather, he said.