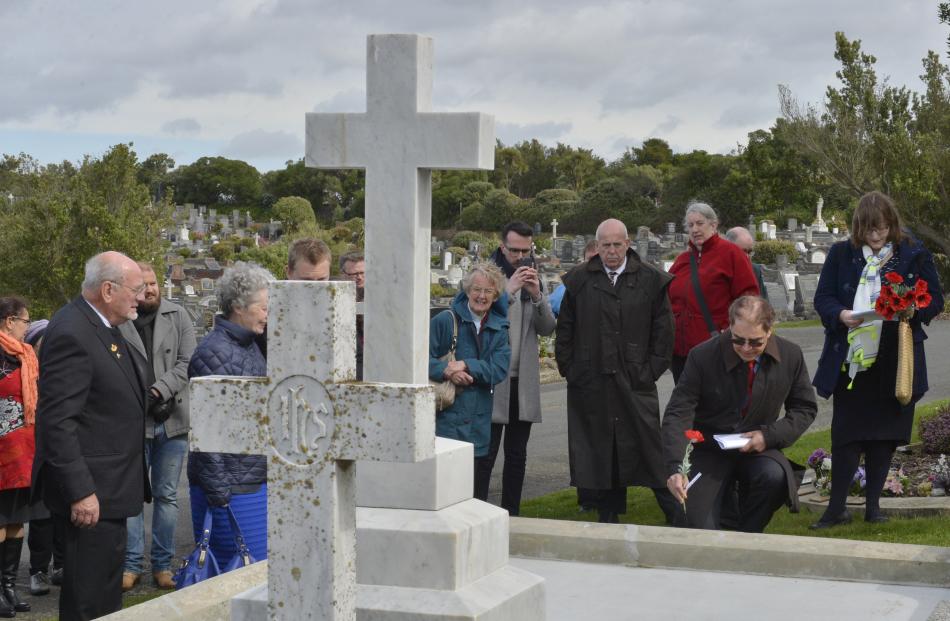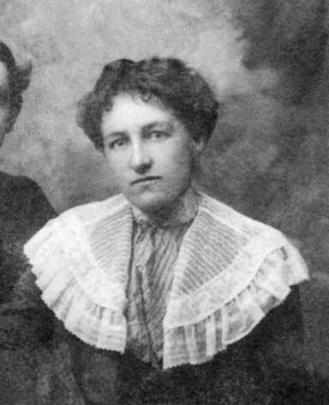 Mary Blackman did not expect to be awarded a medal for her efforts during World War 1, and she almost certainly would not have expected her efforts to be commemorated a century later.
But that is what happened yesterday when Belgian ambassador to New Zealand Marc Mullie laid a flower at the grave of Mary Blackman, and those of other Dunedin women who received the Elisabeth Medal for their contributions to Belgium during the 1914-18 war.
The medal was given to women who aided Belgian civilians and soldiers during World War 1 by providing financial, material or medical assistance.
Thirty-three of the medals were awarded to New Zealand women, 25 of them from Dunedin.
As part of the World War 1 centenary, as many of the graves of those women as possible have been identified. They have then been restored or cleaned, and a special plaque affixed recording their receipt of the medal.
Margaret Koski grew up knowing her grandmother had been awarded the medal - a plaque acknowledging the medal had pride of place on the wall - but had not seen the medal itself until the display at Toitu Otago Settlers Museum, where the Elisabeth Medal is centre stage of an exhibition on the role of women in World War 1.
``She lived in Northeast Valley, where she collected money.
``They used to have afternoon teas at the Blackman house, which were very popular, and all sorts of fundraisers.
``At one stage, over three months, she raised 151, which was a lot for those times when there was a war on and not a lot of money about.''
Mary Blackman also helped make quilts, each square of which was sponsored for 2s 6d.
They were sent to England but two came home and are on display at the settlers museum.
``She had time for everybody and everything and this was her way of helping, maybe because her husband didn't go to war.''
Mary was married to a prominent entertainer of the time, Percy Blackman, and had eight children.
All of them knew the story of her wartime efforts but as time passed, that story started to become lost.
``A lot of them didn't know about it, and Gran Blackman would never, ever have spoken about it herself ...
``It is sad that it wasn't talked about but, in saying that, I don't think things like that were talked about,'' she said.
``They should all be remembered, and we should all be so proud.''
The Dunedin City Council, the settlers museum, the Ministry of Culture and Heritage and the Historic Cemeteries Conservation Trust of New Zealand assisted the medals project.
Twenty of the medal's 25 Dunedin recipients were laid to rest in the city.
Six are at Andersons Bay Cemetery, three were cremated, and the remainder are buried in the Northern, Southern and Port Chalmers cemeteries.
Plaques have been added to 16 graves, and one further grave is being restored.
 - Mike Houlahan