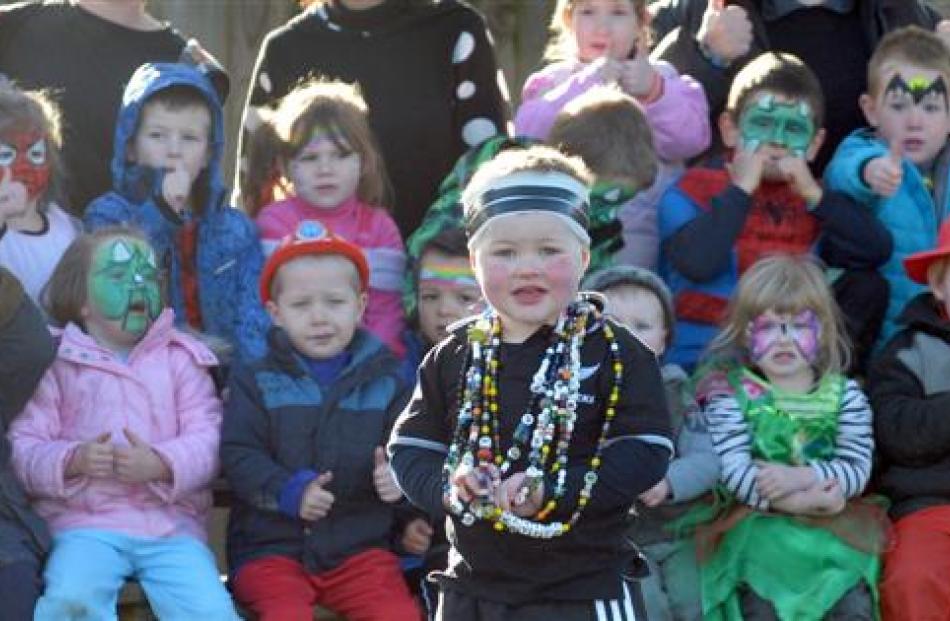 Children turned up at Reid Park Kindergarten last week dressed as who they want to be when they grow up.
Brave Xavier Michelle (3) came as an All Black, also wearing almost 500 ''beads of courage''.
The occasion was a fundraiser as part of One Day for Child Cancer.
Xavier has been battling acute lymphoblastic leukaemia since he was 18 months old.
Each bead of courage he wears has been awarded for a treatment procedure.
It is a waiting game for parents Bec and Gareth and brother Oliver (5) until Xavier's treatment finishes in May.
''There is a 90% cure rate for this type of cancer, so his chances are really good,'' Mrs Michelle said.
Reid Park Kindergarten head teacher Julia Cormack said the day was about raising awareness and support for the Michelles.
- Bridget Rutherford