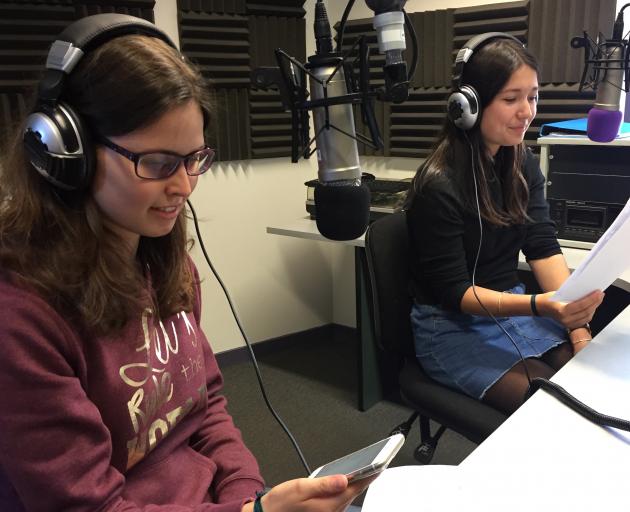 Youth-related gig projects for two Dunedin organisations have received a boost with the allocation of $40,000 from the GigCity Community Fund.
Otago Access Radio and Football South got $20,000 each from the fund, awarded to the city by Chorus as part of Dunedin's Gigatown win.
Football South will use the $20,000 to run a Football South Fifa e-sports tournament, to be held in conjunction with the organisation's upcoming "have a go'' event.
Otago Access Radio (OAR FM) will use its $20,000 grant to involve local youth in the design and development of a digital content platform that appeals to Dunedin youth and is available on mobile.
OAR FM manager Lesley Paris said the funding would enable the station to improve access for young people to podcasts created by Youth Zone broadcasters.
"By involving our Youth Zone broadcasters and other young minds in the design of our online platform, we'll have a fresh perspective on how young people engage with media,'' Ms Paris said.
"Their ideas will be key to the look and feel of our online platform, and to the type of content they are interested in.''
It was exciting to be able to capitalise on the benefits of gigabit technology, she said.
OAR FM will collaborate on the project with Hive Dunedin, which creates opportunities for young people to develop digital and web literacy skills through hands-on making and exploration with peers and mentors.
"We also aim to involve other youth-focused groups and educational institutions such as Otago Polytechnic in the project, and will be working with local IT designers,'' Ms Paris said.
"It's a real win for the young people of Dunedin.''
The new digital platform is expected to be operating within 12 months.
The latest two $20,000 grants take the total funding allocated to almost $310,000 out of the original $500,000 Chorus grant to Dunedin.
• Applications for the next round of the GigCity Community Fund close on August 11. To apply, visit gigcitydunedin.co.nz.
BRENDA.HARWOOD @thestar.co.nz