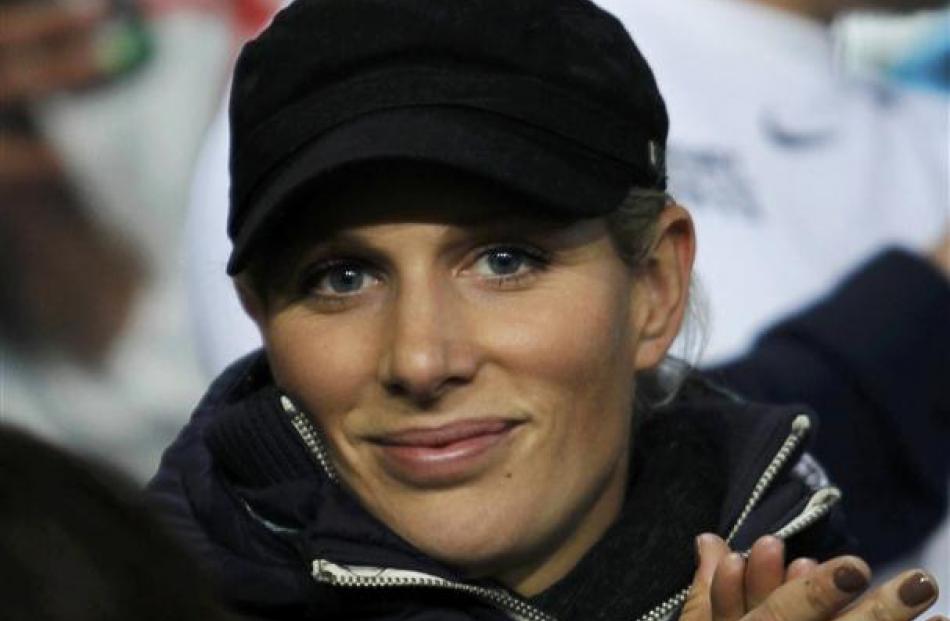 Zara Phillips enjoyed a day at the races and a night at the rugby - stunning local fans by taking a seat in the midst of the public at Otago Stadium.
Without any royal trappings or corporate niceties, Phillips watched husband Mike Tindall lead England to a 67-3 victory over Romania from a seat in the stands.
The Queen's granddaughter arrived in the country two weeks early after bouncer Jonathan Dixon leaked CCTV footage of her husband getting cosy with a blonde during a night in Queenstown.
Earlier in the day, Gallop South chief executive Andre Klein said he received a phone call to say she would be attending the races at Wingatui and kept her visit under wraps.
"We didn't have to up the security or anything, she turned up and we took her up to the President's Room where she was socialising with the owners and jockeys. She was happy to mix with everybody," he said.
Klein joked that when he met her he kept the conversation to rugby and horses - steering well clear of any questions about her husband. "No one mentioned that at all. It would have been a bit rude," he said.
Phillips and her friends ate breakfast at Swell Cafe and Bar at St Clair Beach, stopping at Pak'nSave on the way to pick up some supplies.
The group were staying at the Southern Cross Scenic Hotel.