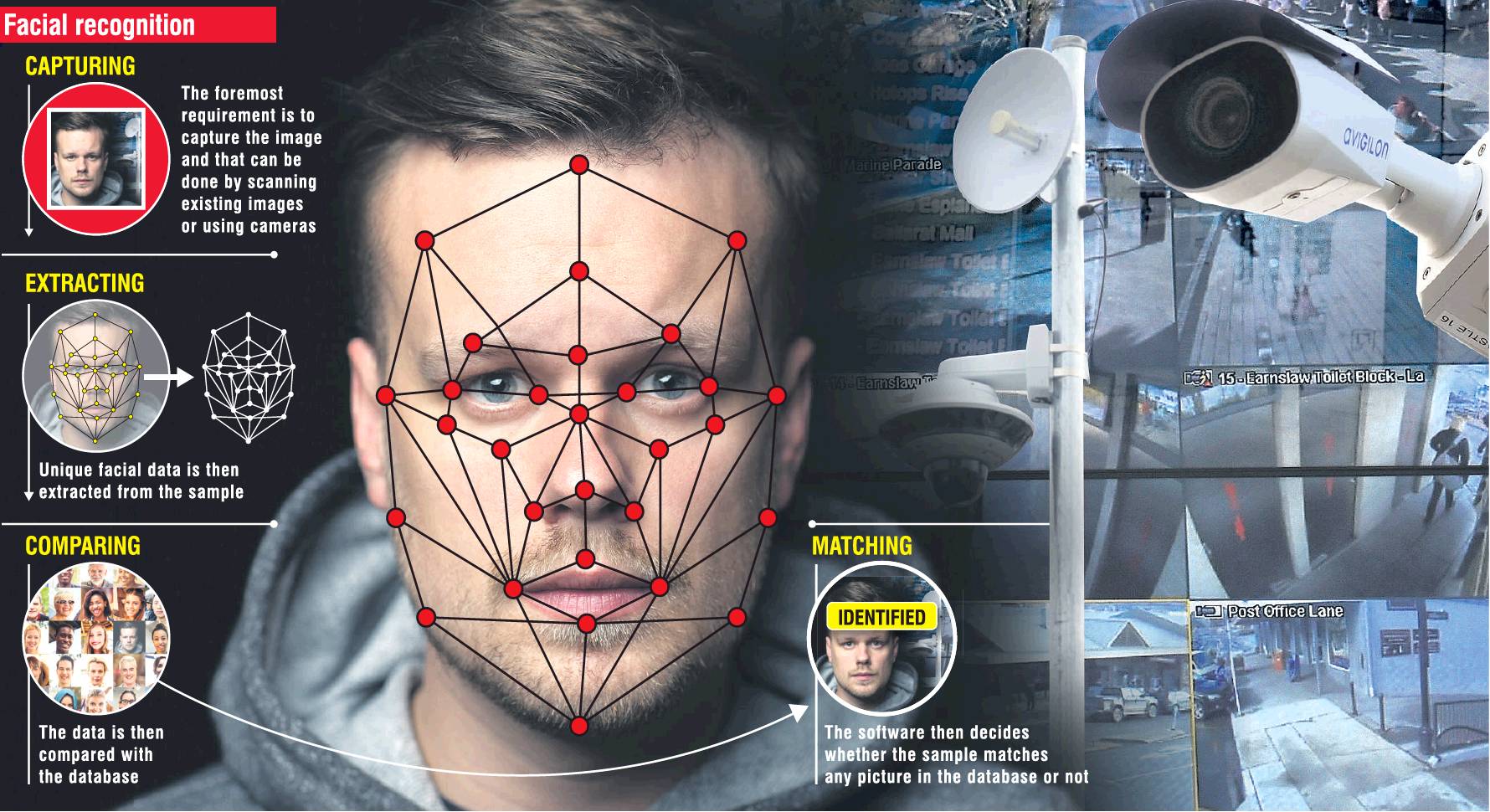 As police review proposals for a new state-of-the-art facial recognition system, southern councils are refusing to say whether they are comfortable with footage from their CCTV cameras being used with the controversial technology.
Police national forensic services manager Inspector John Walker, of Wellington, said NZ Police was in the process of acquiring a new image management system and advanced facial recognition technology.
It was reviewing proposals from several companies supplying such systems.
The police's present facial recognition system was outdated and rarely used, he said.
"It's become obsolete and it doesn't have any practical application,'' he added.
The new system would be able to identify people from still images taken from CCTV footage, but it would not extend to real-time tracking of people's faces.
"It's not planned for live streaming, it's planned for identifying an offender that's just smacked someone over on CCTV.''
Facial recognition technology takes an image of a face from a video or photo and attempts to automatically identify and verify who a person is against an existing image of that person.
It is commonly used by retailers overseas to automatically identify known shoplifters, and is also used by police in England and local governments in China to track people in public places.
Earlier this year, The Independent reported the London Metropolitan Police's facial recognition system generated "false positives'' in more than 98% of alerts, meaning the vast majority of people were misidentified.
Researchers from the Massachusetts Institute of Technology and Stanford University released a study this year that found darker-skinned people were more likely to be misidentified by facial-analysis software programs than were people with light skin.
Southern district police have access to at least 72 CCTV cameras across Otago, owned and managed by local councils, all of which supply a live video feed directly back to officers at the District Command Centre in Dunedin, along with 15 more cameras in Southland.
When contacted, no southern councils said they had guidelines in place for facial recognition, and most would not comment on whether they had concerns about the technology.
A Dunedin City Council spokeswoman said it was confident police had the necessary protocols in place for its use of CCTV footage.
Queenstown Lakes District Council spokeswoman Lu Morris said the council made CCTV footage available to the police, but was unable to comment on how police used the imagery.
Invercargill City Council chief executive Clare Hadley said the council had invested in cameras to "provide police with potential evidence, and we would rely on their processes to utilise the images to best effect''.
The ODT revealed in May that Foodstuffs NZ had deployed a facial recognition system in some of its North Island supermarkets, but a spokeswoman for the grocery giant said last week the technology was not yet used in the South.
No timeframe for when NZ Police's new facial recognition systems would be operational was given.