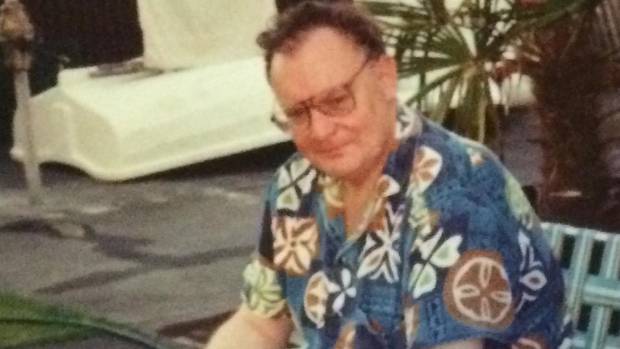 Michael Christopher Flavell was a "gentle giant" - a tall, large man who loved company, but died alone.
The Napier man never wanted to be the centre of attention, but his death has placed a spotlight on him, and those like him who live out their final days with no one around them.
Flavell is one of two men in the Hawke's Bay city whose bodies were found recently after lying undiscovered in their homes for weeks.
Detective Mike Signal said it was both sad and concerning that the two of them didn't have anyone looking out for their wellbeing.
"It may be a reflection of our times where we don't know our neighbours or keep an eye on things as well as we used to," Signal said.
Neighbours noticed they hadn't seen Flavell in several weeks in September. They called police who found him on September 10, aged 72.
Flavell had no wife, children or family left in his life.
The son of Les and Winnie and brother of Glenice, all of his immediate family had died before him.
It was his friendship with Doug Boyd that stood the test of time.
They met when Boyd was just 19 at the Taradale Cricket Club. Both avid sportsplayers - cricket and bowls were how they bonded.
They watched each other grow old and spent almost every day together in some way or another. When Flavell returned from working in Auckland in the early 80s, he moved back into his old family home on Shakespeare Rd, but would still vist every Sunday for a roast dinner.
"He was like an uncle figure. We always used to be excited when he would come on a Sunday," Boyd's daughter, Julia Smith said.
She recalls walking to his home after school at Napier Girls' High School when her parents couldn't pick her up.
When Doug Boyd died in February 2016, Flavell still kept in touch with his "girls".
"He used to ring us sometimes and we would ring him. A couple of times we would take him to the Napier RSA for an afternoon and call in now and again. We tried to keep that relationship going."
She last spoke to Michael "a few months ago".
"He seemed quite happy and okay".
It was only when the police called her family last month that they found out he had gone.
WHAT TO DO IF YOU HAVE AN ELDERLY NEIGHBOUR
- Introduce yourself
- Ask if they need help with certain tasks
- Swap phone numbers
- Provide company
- Check on them in emergencies
READING THE SIGNS
Do the lights come on at night?
Do the curtains get drawn?
Is the garden tended?
Has mail accumulated?
If you are concerned about your elderly neighbour seek advice from police or Age Concern.