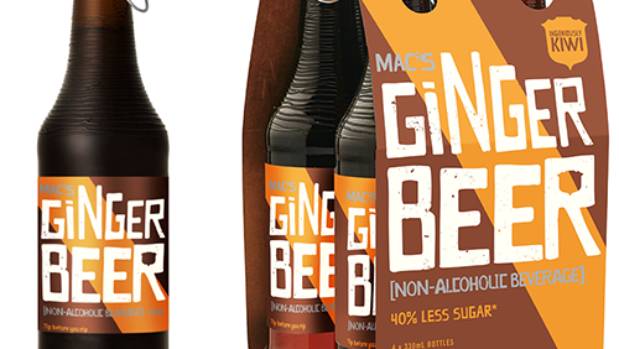 Beverage company Lion is recalling Mac's Non-Alcoholic Ginger Beer after concerns some bottles have been accidentally filled with alcohol.
Customers are being urged to check the product due to the possibility some bottles have been incorrectly filled with beer and labelled as non-alcoholic.
Batches with the best before date of March 20 or 21 next year are those affected by the false labelling.
If customers have the product they are asked to put it aside and to contact Lion on 0800 835 554, which is offering a full refund.
"This recall does not affect any other batches of this or any other Mac's brand product," a recall notice said.
"If you have consumed any of this product and have any concerns about your health, seek medical advice."
Lion also apologises to any customers for any inconvenience the recall might cause.
In 2016, ginger beer rivals Bundaberg recalled batches of their brew due to a safety hazard when some caps popped off and caused minor injuries.
Two people had been hurt when caps from the bottles hit them in the face, popping off due to pressure in the bottle.
"Consumers are advised not to open these bottles but to return them to the place of purchase for a full refund," a spokesman said at the time.