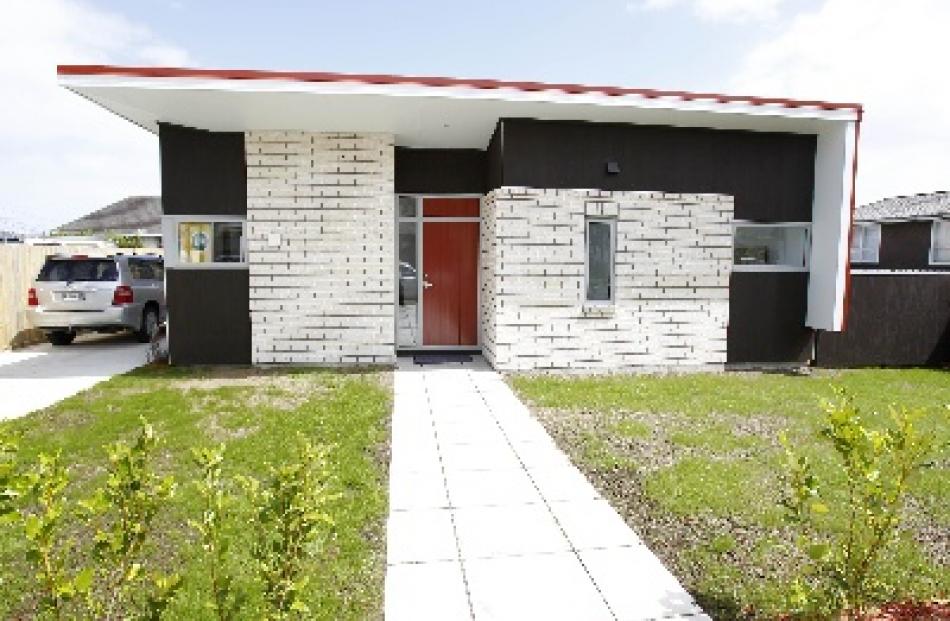 The Government has opened its first "simple house" today - its answer to streamlining the design and build process to allow first-time home buyers affordable housing.
Building and Construction Maurice Williamson opened the house designed by Stephen Smith and built by Housing New Zealand in the south Auckland suburb of Otara.
Mr Smith's design won the Starter Home Design Competition run by the Department of Building and Housing.
"Stephen's house was praised by the judges for its striking contemporary appearance and its carefully planned design that would make an excellent starter home," Mr Williamson said.
He said the Government's new Simple House solution was aimed at making a new house attainable for first-home buyers without sacrificing quality or architectural merit.
"Simple Houses can be built anywhere in New Zealand and the layout can be easily changed to suit owners' needs so residents can get the most of privacy and sun," Mr Williamson said.
The Government's first Simple House had three bedrooms, a large open-plan dining, kitchen and lounge area, a bathroom and study.
Mr Williamson said a key feature was an external sheltered courtyard providing a quiet and safe area for the family and where children can play.
The Government said the new simple house concept would make it quicker and cheaper for aspiring home owners to build a simple home, largely because of streamlined consenting.
Mr Williamson said earlier this year for the first time all the information needed to design a simple house, including compliance requirements and building standards, had been brought together in one document.
It was a guide to building innovative, affordable and easily consentable homes and without compromising safety or quality it provided a framework for architects, designers and builders to develop affordable housing.
Other architects are also building Simple House designs in Wairarapa and Canterbury.
The Otara Simple House would open as a show home for two weeks before being returned to Housing New Zealand.