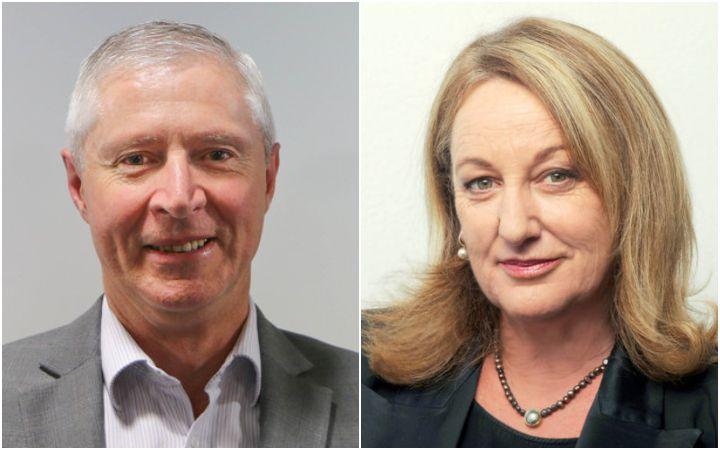 Three New Zealand journalists detained by Fijian police in Suva after trying to interview a controversial Chinese resort developer have been released without charge.
Newsroom co-editor Mark Jennings, investigations editor Melanie Reid and cameraman Hayden Aull were held overnight at the main Suva police station after developer Freesoul Real Estate accused them of criminal trespass.
They were in a holding room while waiting to be interviewed by the police this morning.
Reporter Melanie Reid said the police chiefs decided after talking to the trio that they had no criminal intent.
They had spent around 13 hours in detention at the main police station after trying to interview the developer behind controversial environmental damage on the island of Malolo.
Reid said the police chiefs passed on an invitation to the Newsroom team to meet Fijian parliamentarians later today.
"We look forward to discussing the situation at Malolo Island with them. We have serious concerns about freedom of speech issues in Fiji so we will also raise this at our meetings with MPs."
The New Zealand High Commission in Suva provided consular assistance to three New Zealand citizens currently detained in Fiji.
The journalists had visited Freesoul's Suva offices seeking an interview but been told to leave. Hours later, while they interviewed a lawyer acting for villagers of the damaged Malolo Island, Fijian police located their rental car and arrived and escorted them to the police station for questioning.
Newsroom had earlier said it understood Freesoul claimed the team walked past a sign in its office that said 'authorised staff only'.
Newsroom co-editor Tim Murphy told Morning Report the journalists went across to Suva to get feedback - or comment at least - from the developer and were told to leave.
Mr Murphy said Freesoul is claiming there was a criminal trespass and were making a statement with the arrest, but he was not sure why.
"Our guys would have talked to them openly and would've gone back there this morning to talk to them but instead were put in the cells and made to stew overnight," he said.
The group have a criminal lawyer representing them in Fiji.
Under Fijian law, they could be held for up to 48 hours without charge.