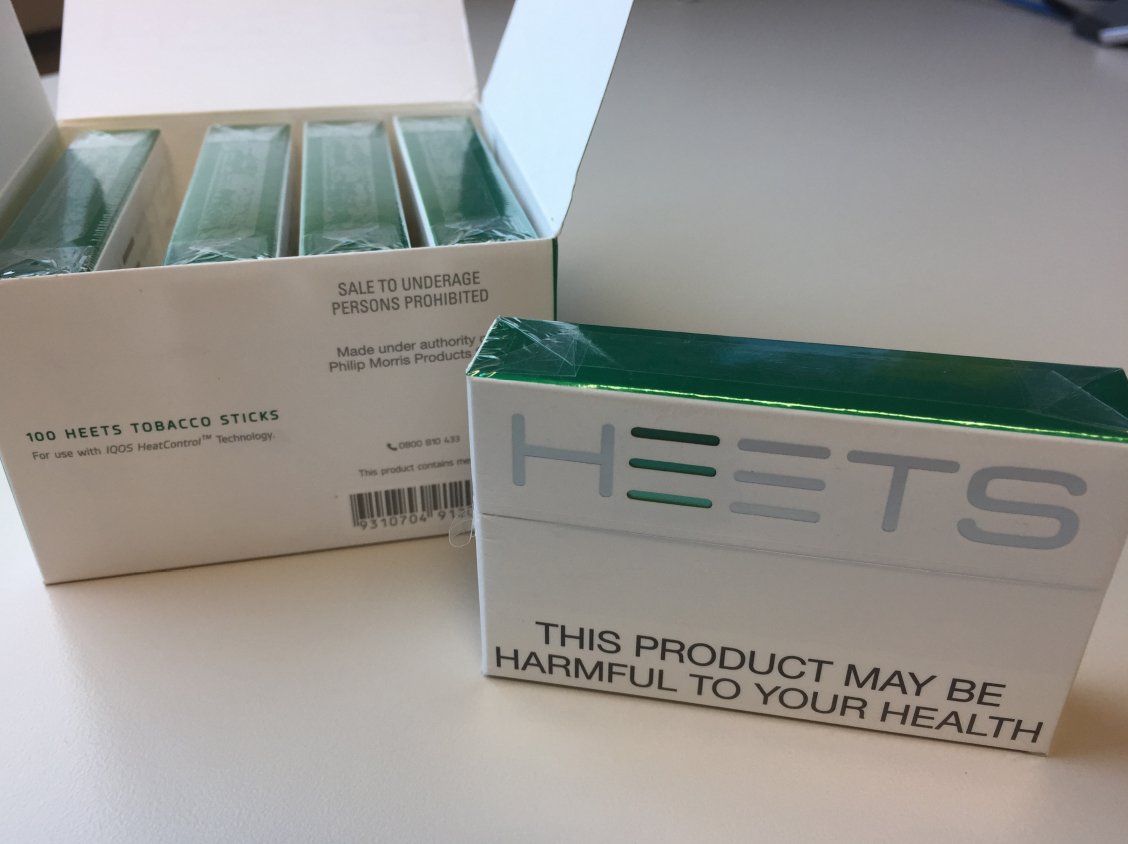 Philip Morris is standing by the legality of its new high-tech tobacco product after being taken to court by the Ministry of Health.
The ministry yesterday announced  Philip Morris was facing court  over the sale of a tobacco product called Heets which are heated and turned into vapour rather than burnt like traditional cigarettes.
The move was welcomed by a University of Otago academic and rival tobacco company Imperial Tobacco, but Philip Morris yesterday stood by its claim the product was legal while also calling on the law to be changed.
The action from the Ministry of Health comes after the launch last December of Heets tobacco sticks and the device used to heat them, called IQOS, was revealed by the Otago Daily Times in January.
At the time, marketing company Brand Spanking published a job advertisement calling for people to market the product including at "high end" bars and members' clubs.
In a statement  yesterday, the ministry said Heets fell into the  category of tobacco products designed for oral use other than for smoking, which meant they were prohibited under the Smoke-Free Environments Act 1990.
The charges were laid at the Wellington District Court and the case was set down for a first appearance hearing on June 2.
Philip Morris New Zealand general manager Jason Erickson  responded by saying the ministry's decision demonstrated an urgent need for reform.
The company still believed the product was legal and could help the Government's goal of New Zealand becoming smokefree by 2025.
"We stand behind IQOS and Heets. But it's clear that old 20th century laws are not sufficient to address new 21st century technologies that New Zealand smokers are embracing as they move away from combustible cigarettes," Mr Erickson said.
The part of the Act the ministry was relying on was put in place in the 1990s to address American-style chewing tobacco, he said.
Imperial Tobacco head of corporate and legal affairs for Australasia Andrew Gregson welcomed the ministry's move. 
"We are pleased to see the ministry moving against this blatant disregard for the law," Mr Gregson said.
Otago University's  Janet Hoek said it was good the ministry was holding tobacco companies to account.
"These tobacco stick products are marketed as smoke-free replacements for conventional cigarettes, and promoted as a means to reduce harm from smoking.  However the research on these new types of products is limited," Prof Hoek said.