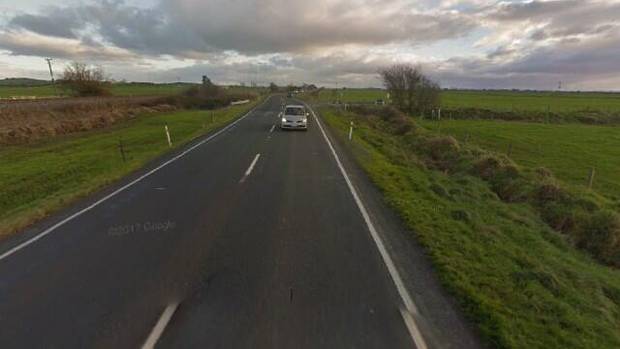 One person has been killed and three injured after a head-on collision between a truck and a van near Morrinsville this morning.
A Fire and Emergency spokesman said they received reports of the crash about 8.09am, on Piako Rd near State Highway 26, just west of Morrinsville.
It appeared a logging truck and a van had crashed head-on, he said.
The deceased person was in the van.
St John said two seriously injured patients and one with minor injuries were transported to Waikato Hospital.
Police said the road was closed with diversions in place.
The latest crash follows a black day on the roads yesterday.
One person was killed and another was fighting for their life following a horrific head-on crash in West Auckland on Wednesday afternoon.
It was the fourth death in as many crashes on New Zealand roads yesterday.
The two-car, head-on crash occurred near Waimauku, north of McPike Rd, about 5.15pm, forcing the closure of State Highway 16 between the Waimauku roundabout and Kiwitahi Rd.
Photos from the scene show the mangled wreck of a car that appears to have taken the full force of the collision. Emergency workers attended to the injured.
A police spokesperson said three people were flown to Auckland Hospital after the crash.
Two were in a critical condition and the third in a moderate condition. One of those in a critical condition had since died, the spokesperson said.
Earlier on Wednesday evening, the Auckland Rescue Helicopter Trust said it flew a 20-year-old woman with multiple injuries to Auckland Hospital.
On Wednesday morning one person died following a serious crash near Wellington's Terrace Tunnel during the morning commute.
The crash closed the tunnel, stopping traffic heading in both directions and it did not re-open until just before 12.30pm.
Meanwhile, a serious crash near Pūkaki, Canterbury, resulted in the death of one person and two more were seriously hurt.
A police spokesperson confirmed one victim had died in the three-car crash just after 3pm on Wednesday.
The crash took place at the intersection with Mount Cook Rd and Tekapo-Twizel Rd near Pūkaki.
Police said two others were seriously injured and a third person had moderate injuries. Fire and police crews also attended the crash.
State Highway 8 was closed for a period at Lake Pūkaki.
As of yesterday there had 246 deaths on New Zealand roads since January 1, seven less than at this point last year.
In the 12 months to yesterday there were 371 deaths, up seven from the previous 12 months.