Prime Minister Jacinda Ardern has introduced an alert system as the country fights Covid-19.
The goal was to slow down a "tidal wave" of Covid-19 and break it into smaller waves, which would reduce the impact on health and the economy.

"It does mean we have to be ready to step our action if we need to."
She said New Zealand had warning systems, and an alert system is now in place for Covid-19 that can apply to the whole country, or to certain places or towns.
She said there four alert levels to the system.
One was where Covid-19 is here but contained.
Two was where Covid-19 is contained but the risks are growing as more cases arise, and unnecessary travel should be contained and more travel restrictions are put in place.
Three and four are where community transmission is more widespread, and contact with people is more restricted with communities in lockdown.
Alert level two is where New Zealand currently is, she said.
The risk of transmission was growing, she said.
People over 70 or with compromised immunity should stay at home as much as possible, Ardern said.
Friends and neighbours need to support people in this group, she said, by dropping off supplied where possible.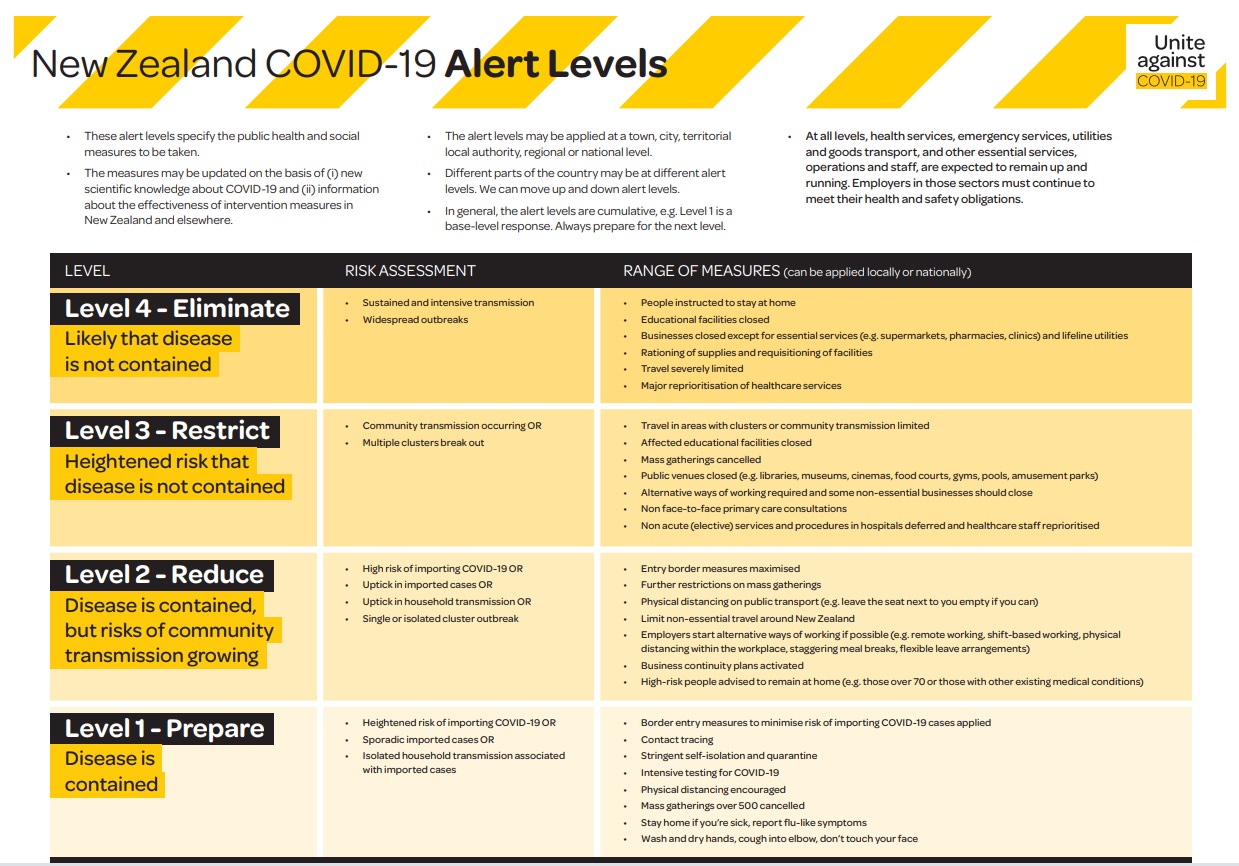 Workers also needed to start working differently.
She said people would not always be able to work from home, though workers in essential services would still need to work on site.
She asked New Zealanders to stop non-essential domestic travel within New Zealand.
Physical distancing should be used, and people should limit their travel around the country, she said.
Schools will stay open unless there is a confirmed case. This will change as the alert system moves up the chain, Ardern said.