One of the enduring quirks of politics is that people can agree 100% on a fundamental point, but still be diametrically opposed on an issue.
This week former Otago MP David Parker, with his Environment Minister hat on, launched a range of public consultation processes on environmental reforms.
Law changes are planned regarding soil management, waste and hazardous substance management and, particularly, fresh water.
No-one wants to live in filth, all parties can agree on that.
They also most certainly agree that clean fresh aqua in the country's waterways is essential.
After that though, the wheels come off the consensus wagon.
National, lest we forget, is a party founded by farmers and still perceived by some as being for farmers.
Not that there's anything wrong with being a farmer - they do provide around half of the country's entire exports, and their economic contribution preserves New Zealand's small towns and many a provincial city to boot.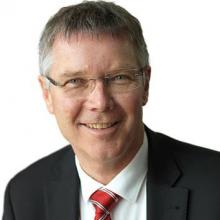 But farmers do have plenty of animals, beasts which don't tidily dispose of their bodily waste into a town sewerage system.
Run-off from farmland into streams, rivers and lakes has long been recognised as an environmental issue, and the previous National-led government introduced freshwater standards for farmers to meet, with a 2030 deadline for compliance.
However, there is a new sheriff in town, and it is quite possible the Labour-Green-New Zealand First Government will ultimately legislate to alter compliance levels, timelines, or both.
Hence southern National MPs have this week been making quite a song and dance about water quality.
Clutha Southland MP Hamish Walker got his response in before the Government had even unveiled its discussion documents, setting out in precise detail what he expected permissible levels of nitrates and stock exclusion limits would be: a series of lucky guesses, or was what seems to be a conveyor belt of confidential government documents to the National party offices once more in action?
Mr Walker and his colleagues were also more than happy to convey Federated Farmers' dismay at how the consultation process is being carried out; spring is a busy time for farmers, who are not best pleased at public meetings being organised on an issue they consider vital when they have other matters to attend to.
Invercargill MP Sarah Dowie was an interested observer at the meeting in her electorate - which more than 200 attended, despite grumpy farmers pointedly lodging almost 300 apologies.
Ms Dowie has a delicate line to tread here, as her conservation spokeswoman role is not a natural fit with protesting water quality policy.
However, the "botched consultation" line does play well with her ongoing campaign to preserve a whitebait fishery the Government disputes is actually under threat.
National does not want to pitch this as a black and white, town v country issue though, which is where Waitaki MP Jacqui Dean steps into frame.
Picking up Local Government New Zealand's economic analysis of the proposals and running with it, on Thursday Mrs Dean claimed ratepayers, councils and local businesses faced vast - but unspecified - costs if the draft policy became a reality.
Wednesday's Estimates Debate on the primary sector offered a glimpse of where this debate may head.
Central Otago New Zealand First list MP Mark Patterson - a farmer for 30 years, he noted at the outset - emphasised, twice, that the freshwater standards paper was a discussion document.
"I went to the first of those public meetings yesterday where there was some very constructive dialogue, in Dunedin," he said.
"It is a wide-ranging piece of work. We must work through the details and, yes, we must look at the implications for our rural communities, and we will."
Mr Walker, on the other hand, was certain what the implications were as he sparred across the chamber with Mr Patterson.
"There's around 25-28 water catchment groups in Southland, these groups of volunteer farmers that work together to improve water quality," he said.
"The huge investment - about $1billion of investment farmers have made to water quality - that counted for nothing last week."
Expect this one to thunder like the Clutha in flood for some time to come.
A rare catch
Jacqui Dean surely racked up some sort of record on Wednesday when she asked Local Government Minister Nanaia Mahuta a question about the healthy waterways action plan.
A Hansard search suggests this was just the seventh parliamentary question Ms Mahuta has been asked this year, and the first one she has fielded from an Opposition MP.
Mrs Dean didn't get much of an answer, but at least she was doing the asking.
Tell us what you really think
It appears Ms Dowie does not support the Kainga Ora - Homes and Communities Bill.
Her contribution to Thursday's second reading debate kicked off with "it is a shell of a Bill and it is a waste of time," was supported in the middle with "this Bill is merely shifting the deckchairs on the Titanic", and rounded out with "all I can say is that this Bill is woeful. It is woeful."
That's one vote opposed then.