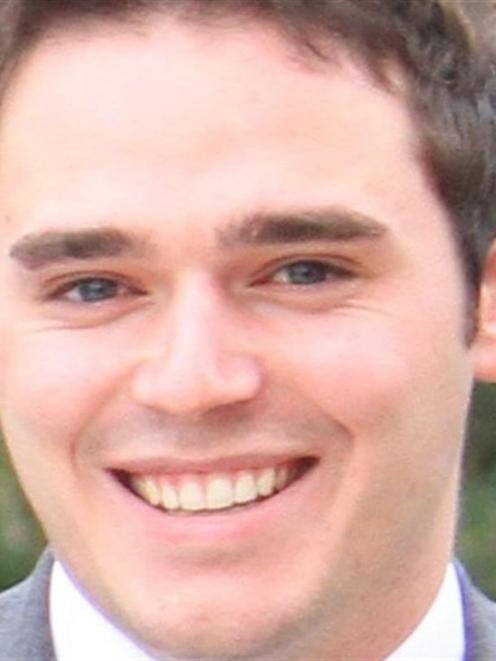 The "employment issue'' in a National Party electorate office is understood to involve a claim a secret recording was made by Clutha-Southland MP Todd Barclay.
Long-serving staff member Glenys Dickson left Mr Barclay's Gore office last month after 18 years in the job.
The circumstances of her departure have been kept under wraps.
The Otago Daily Times asked the National Party if it was investigating a claim about a secret recording, but party secretary Greg Hamilton said in a statement it was not the role of the party to investigate or comment on staffing matters.
Mr Barclay said he could not comment because it involved staff.
Last week, Gore branch secretary Maeva Smith said an "employment issue'' was behind Mrs Dickson's departure.
At the weekend, electorate chairman Stuart Davie resigned, calling his position untenable, but he declined to comment further.
It is understood some southern party members feel the matter warrants further investigation.
A central issue is whether the recording was made, or whether its existence was an unfounded claim.
A party member, who declined to be named, said that the issue was sensitive for the party because of the prominence of surveillance and spying issues during its time in office.
The Parliamentary Service, which employs electorate secretaries, declined to comment.
Mrs Dickson had worked for Deputy Prime Minister Bill English when he was Clutha-Southland MP.
Yesterday, Mr English declined to comment, but earlier this week told reporters in Wellington the resignations reflected a transition phase in which an MP builds their own team, and he was not concerned about the situation.
Queenstown electorate secretary Barbara Swan has also resigned, and is working out a notice period.
Earlier this week, Mr Barclay apologised for releasing Ms Swan's resignation letter to a media outlet.
Mr Barclay (25), who grew up in Dipton and Gore, was elected to Parliament in 2014 after Mr English opted to become a list MP.
His youth and previous employment at Phillip Morris New Zealand prompted comment when he was selected for the blue-ribbon seat.
Mr Barclay worked as corporate affairs manager at Phillip Morris for eight months.
He also worked in National Government ministerial offices, and had a short posting in Prime Minister John Key's office.