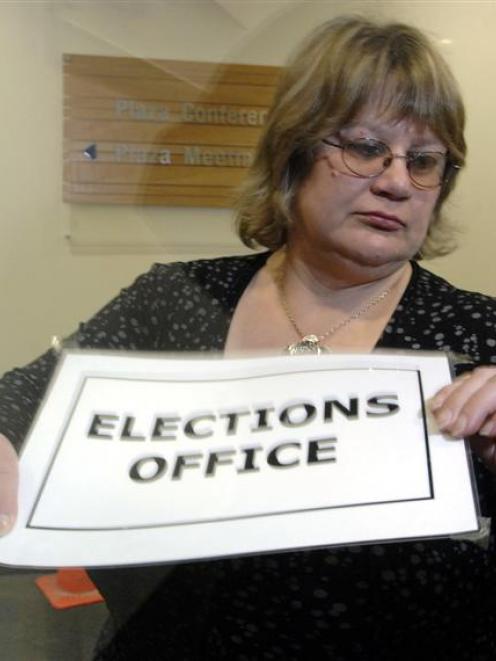 There is much at stake in this year's local body elections.
Today, we publish Southern nominations for the 2010 local body elections.
It is every adult's democratic right in this country to vote (just as it is their democratic privilege not to). We urge you to exercise this important right. Public participation in the democratic process is the very cornerstone of our nation.
Between now and September 17, when the delivery of postal voting papers begins, in order to help readers make informed choices, we are planning:
• Comprehensive coverage of the issues in all districts throughout Otago.
• Mayoral candidate profiles, a series of articles based on leadership and topical questions the newspaper will put to mayoral candidates in Dunedin, Waitaki, Queenstown Lakes and Central Otago and Clutha.
• A candidates' forum, in which we will put a series of questions to every candidate in the region. We will publish their responses in a special eight-page section on September 14. Our Otago-wide team of reporters will also define the issues in each electoral district from Timaru to Invercargill.
• The Otago Mayoral Debates 2010: A series of seven public meetings will be held throughout the province, in association with the Otago Chamber of Commerce and local chambers, from August 31.
• We will hit the streets to capture the mood, colour, humour and the lighter side as candidates seek to get a headline and grab your attention.
• How keen are people to vote? Our focus group may provide some answers. If you would like to join this group, send your contact details, including age and occupation, to stu.oldham@odt.co.nz
• In-depth coverage will also feature online at www.odt.co.nz, in the Queenstown Times, on Dunedin television station Channel 9, and Allied Press community publications The Star, The Central Otago and Lakes District News, The Ensign, the Southland Express, The Courier (Ashburton and Timaru) and The Hurunui News.