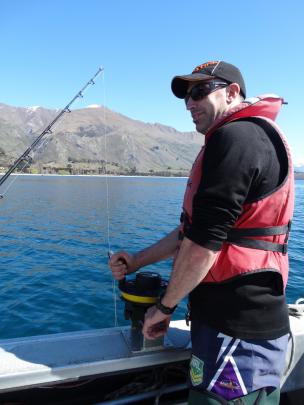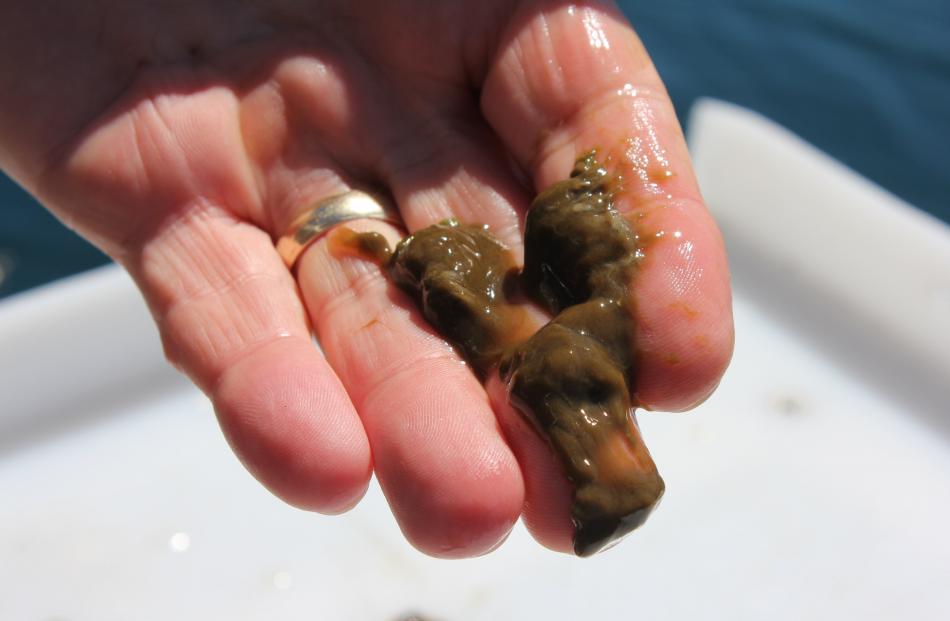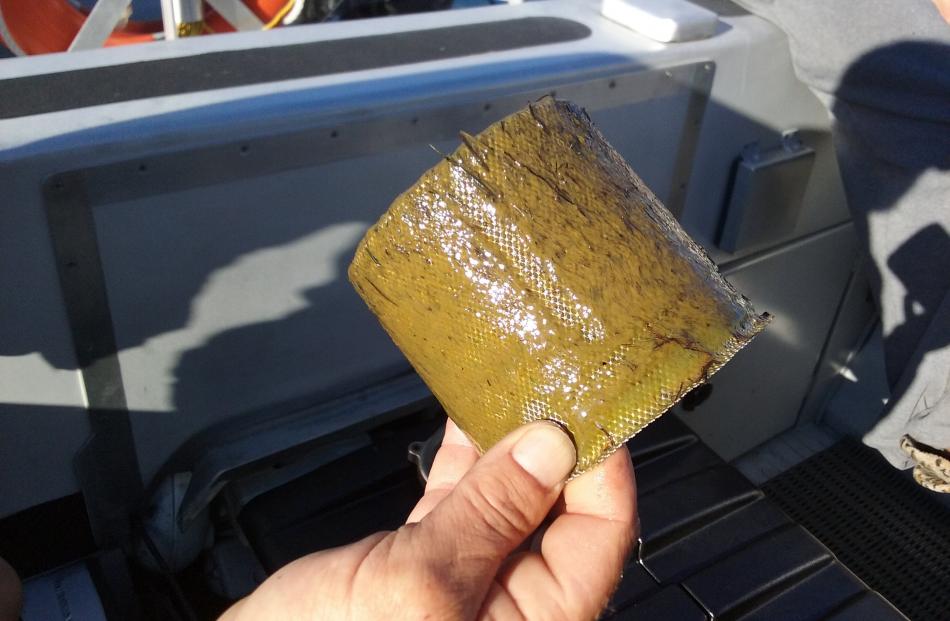 Candidates elected to the Otago Regional Council next month  can expect to spend plenty of time in the next three years talking about  ''lake snow'' algae in the Southern Lakes. But, can voters expect a council of citizens — mostly non- scientists — to find the cure for another  water quality problem? Wanaka bureau chief Mark Price surveys the candidates.
The Otago Regional Council stands accused of being too slow to deal with the slimy ``lake snow'' or ``lake snot'' substance produced by the algae Cyclotella bodanica.
Fishing guide Alan Baxter lays claim to being the first to recognise it as a problem 14 years ago but says there has been a lack of action to fix it.
And nine of the 17 candidates who responded to an ODT survey last week considered the council had been, to some degree, slow to react. They included three veteran councillors.
Cr Gerry Eckhoff believed both the council and the Government had been slow.
``We appear not to have the inclination or resources to fully investigate these issues, as yet''.
Cr Michael Deaker said the council had been ``slow off the mark'' but since 2006 had been gathering more data.
``If lake snow posed any known human health risk, the reaction would obviously have been more urgent,'' Mr Deaker said.
Cr Bryan Scott said the council had been slow to react, as did candidates Brian Miller, Stuart Kelly, Andrew Rutherford, Pat Wall, Michael Laws, Maggie Lawton and John Threlfall.
Pat Wall: ``One would think that post-didymo, things like this would be investigated quickly.
``Where was Doc, Maf and the central government on this?''
John Threlfall said when the algae was found to have spread from Lake Wanaka to Lake Wakatipu in May ``there should have been urgent action to protect other Otago lakes and those outside the regional boundary''.
``There should have been an immediate increase in surveillance at multiple sites and a planned response agreed with neighbouring councils.''
Michael Laws said the council had ``presided over significant deterioration in the region's waterways'' throughout its 27-year history.
Council chairman Stephen Woodhead said the council had been aware of the problem ``and has had a water quality monitoring programme ... for the lakes''. It had been ``actively involved'' promoting the ``check, clean, dry'' campaign, he said.
Crs Gary Kelliher, Sam Neill and Graeme Bell also said they did not believe the council had been slow to react and candidate Carmen Hope felt the same way.
Cr Trevor Kempton said there was no ``straightforward answer''.
``The problem has been recognised for some time and both ORC and other eminent science professionals have been putting their minds to it.
``It is important to have a good grasp of the problem before considering possible solutions.''
As for a solution - if there is one - the onus is primarily on the council's scientists.
So how will the candidates, who are all, with a couple of exceptions, non-scientists, expect to contribute?
Every candidate surveyed by the ODT last week expected to be involved.
Candidate Stuart Kelly put it like this: ``The response needs to be a whole-of-council response; it should not be left to any one group or individual.''
Cr Kempton believed it was for councillors to set priorities, while other candidates talked of staying informed, consulting on and approving plans, debating and approving resources, lobbying the Government and reflecting the concerns of their communities.
Candidate John Threlfall said it was the job of councillors ``to ensure the staff are performing the necessary actions'' and candidate Michael Laws said it was his experience ``that elected officials need to set the action agenda and the pace.''
So, what would they do?
Carmen Hope: Would require more research be done, and seek recommendations from staff and advice from Biosecurity New Zealand.
Stephen Woodhead: Would determine the action required once DNA results had helped identify whether or not the algae was recently introduced to New Zealand.
Brian Miller: Would establish an algae-eradication policy.
Stuart Kelly: Would place greater emphasis on collaborating with community groups and researchers, invest in research and encourage a ``national biosecurity response'' if the algae was as invasive as didymo.
Michael Deaker: Would seek regular reports from water testing, and progress reports on nutrient budgets and the molecular nature of the algae; expect progress on a management plan for the affected lakes and develop and strengthen partnerships with other agencies. Would want to see more council funding for research and clear and regular communication of ``the known facts about lake snow''.
John Threlfall: Would look for a ``robust plan of action ... and actively press for co-ordinated and collaborative research''. Would support a subcommittee being formed to oversee water quality in deep lakes and rivers.
Trevor Kempton: Would collaborate with others already studying lake snow, review and prioritise the work through the council's annual plan process.
Sam Neill: ``Staff are working on the issue and considering at this stage it is all science, councillors can only give support to staff.''
Andrew Rutherford: ``There needs to be massively increased monitoring of the organism and scientific research on its nature with a view to returning the lakes to their previous condition.'' Central government needed to be engaged.
Gretchen Robertson: Would advocate for and invest in research into the algae and into managing its effects. ``I think we have to be realistic and be careful what we ask for in terms of control. We do not want to kill this species if it wrecks the lake ecosystems in the process. I think it's going to be about living with it and learning to combat the nuisance effects.''
Graeme Bell: Would support action based on information from the investigation.
Bryan Scott: Would support working with Biosecurity New Zealand to determine whether the algae is an invasive species in order to clarify responsibilities and potential funding sources and would work with all stakeholders to agree an action plan. Would encourage investigations into improved filtration for water-take sources and work with landowners to reduce nutrient enrichment.
Pat Wall: Advocates ``a thorough investigation'' into the algae.
Michael Laws: Advocates addressing ``the deficiencies'' in the council's scientific knowledge of algal and weed infestations, an action plan aimed at eradication, and more funding to improve the health of the lakes.
Gerry Eckhoff: Would ensure ``sufficient research'' was carried out immediately into the cause of the algae.
Gary Kelliher: Would base action on the outcome of collaborative investigation and analysis.
• In the print version of the Otago Daily Times, comments provided by Dunstan ward candidate, Maggie Lawton, were inadvertently omitted.
Ms Lawton considered the council had been slow to act on the lake snow problem and that more needed to be known about where the organism came from and why it secreted the mucous that caused the concern.
``We need a plan to reduce its existence and effects, acknowledging that once these problems become established they can be hard to reverse.
``An ecological solution is certainly best but an engineering solution may also be required for the water supply.''
Ms Lawton also advocated community catchment management plans, supported by the council, to stop contamination of the lakes, and a biosecurity plan to stop the spread of lake snow to Lakes Dunstan,  Manapouri and Te Anau.