Russian forces pulled back from towns and cities on the periphery of the Ukrainian capital Kyiv at the weekend — what they left behind shocked the world. The killings of civilians in Bucha have been labelled as war crimes. Central Otago bureau chief Jared Morgan speaks with Ukrainians who witnessed or lived through unimaginable horror.
In Bucha, bodies of civilians that lay in the streets for weeks are being cleared.
For those that bore witness to it, the sight was confronting and unforgettable.
One of those was director and actor Pavlo Yurov. from Kyiv.
"The day before yesterday [Sunday] I saw 23 dead bodies of Ukrainian civilians — just along the street within a distance of a couple of blocks."
A local man who buried four people in the yard of a residential building, told him the bodies of men with their hands tied were veterans of the war in Donbas, he said.
That war, ongoing since 2014, was also fomented by the Russian Federation.
Yurov described the bodies as looking like mannequins, only the obvious signs of decomposition indicating they were people.
"One was near the gate to a house.
"Another's back was torn open and the entrails caught my eye, another one had bright yellow boots and another lay in a yard, near a motorcycle."
All of them wore white strips on their sleeves indicating they were civilians.
"Were," he emphasised.
"Dead people seem to annihilate the reason for existence, they were like black holes of reality."
The street, called Yabluneva — Apple Tree — is residential, one of countless streets that told the same tale in what was once a town and home to 28,500 people that was dubbed "Little Switzerland', well-heeled with a high quality of living.
Similar scenes have played out in other satellite towns like Irpin, Hostomel and Motyzhyn since Ukrainian forces moved back in following the Russian retreat.
In Bucha mass graves of civilians have been uncovered and authorities expect the death toll, which sat at 410 yesterday to mount.
As well as some of the dead having their hands tied behind their backs there was evidence of torture on many bodies, while women and girls killed were suspected to have been raped.
Where Yurov was a visitor, Oleksiy Babansky, a freelance conference interpreter, called Bucha home.
Babansky kept a record of his time in the basement of his apartment building, where he and other occupants of the building as well as neighbours from nearby took shelter between February 28 and Monday.
He shared it with the Otago Daily Times yesterday, 40 days since the Kremlin launched its full scale attack on Ukraine.
For the first week those taking shelter had electricity and internet access.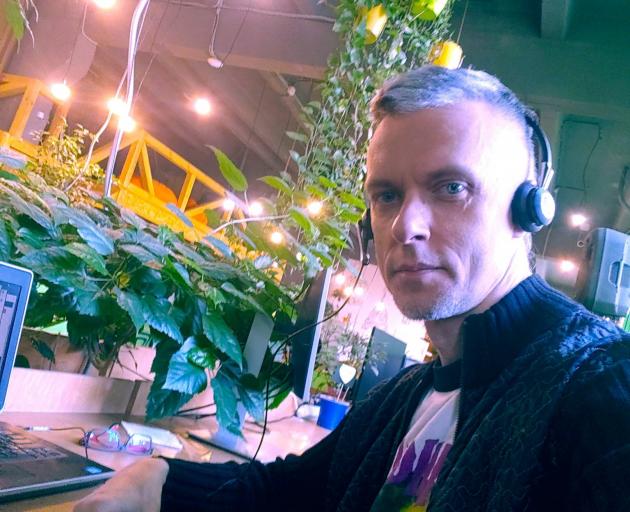 He wrote on his phone using a USB to save battery life, using his phone for one hour a day and relying on battery packs.
He occasionally sneaked up to his apartment on the 10th floor to go online using an encrypted browser to store writings and call or text his wife and friends.
That could only be done when the Russian troops occupying and looting the apartments above were out of the building or simply "out" [of action] after heavy drinking.
"Having a mobile phone or computer now is a liability and a chance to get into imminent danger, especially if you didn't have time to clear your Facebook and browser, the troops can confiscate and check your entire device, physically extorting passwords from you, if necessary."
For 10 days the Russian forces installed an electronic warfare system "Zhytel" (Resident) that jammed wireless communication, he said.
"Those people who attempted to call their families regretted that phone call, because the aggressors triangulated the outcoming call location and surprised our neighbours with a four-hour pet talk at a gun point."
Babansky said killing civilians started weeks ago.
"I remember residents of Bucha roaming the battle-torn streets, taking in the damage, taking pictures, young men taking snapshots of the bodies of the aggressors.
"Yes, the anger, sheer white-hot anger is there ... that's how you feel after looking straight into the tank nozzle that spits fire at you."
That anger drew little sympathy from the Russian troops.
"People were salvaging stuff, trophy weapons.
"We tried to warn them that some charges are still primed and can explode," he said.
"Some of those people are dead now, after the troops searched and trashed most of our apartments. Those whose apartments contained caches of trophy weapons were swiftly killed."
Attempting to evacuate could also be potentially fatal, Babansky said.
"Residents evacuating in singles, strings and waves of women, men and children — to a mixed success, as we later learn from some returning people.
"Some families have walked into landmines or war-crazed Russians hunting them for sport."
About two weeks ago a "green corridor" was opened for civilians wanting to leave the war zone, Babansky said.
Babansky made the choice to stay.
"I saw throngs of people, some holding infant babies with baby strollers, running towards a military personnel truck.
"We're yet to discover what had happened to that 'green convoy' — some corridor stories were profoundly horrid."
Staying risked the same outcome.
"Everything is scarce now: water, food, life," he wrote on March 22.
On Monday, he finally escaped to the safety of Kyiv averting his eyes from the sights in the streets.
 - Jared Morgan lived in Kyiv for a decade.