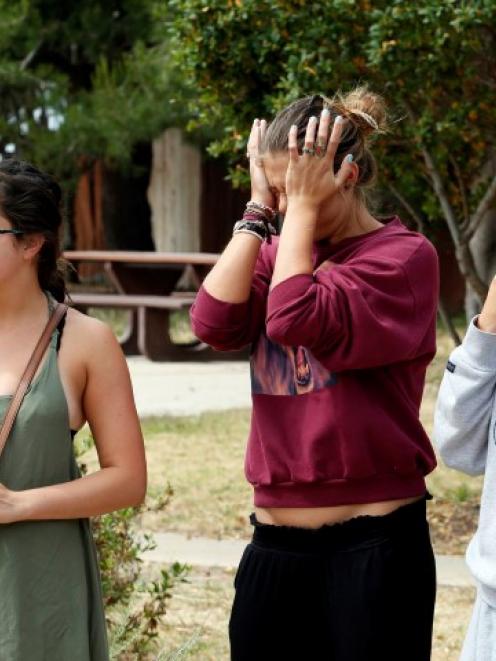 A gunman described as severely mentally disturbed killed six people in a rampage in a Southern California college town, stabbing three in his apartment before gunning down three more victims.
The Friday night (local time) killing spree ended after sheriff's deputies exchanged fire with the suspect, identified as 22-year-old Elliot Rodger, son of a Hollywood director. The suspect, who had been in his vehicle, was then found dead in the car in an apparent suicide.
Authorities were investigating a threatening video posted online by the suspect before the shooting in the town of Isla Vista near the campus of the University of California at Santa Barbara.
In the YouTube video, which the Santa Barbara County sheriff said appears to have been made by the suspected gunman, a young man presumed to be Rodger bitterly complains of loneliness and rejection by women and says he plans to kill people.
"It's obviously the work of a madman," Sheriff Bill Brown told a news conference about the shooting, later adding it was "very, very apparent he was severely mentally disturbed."
Witnesses to the violence reported seeing someone driving a black BMW through the streets and shooting at people in Isla Vista, a beachside community where many college students live.
Seven people died in the rampage, including the suspect, identified as the son of Peter Rodger, an assistant director on the 2012 film "The Hunger Games." Another eight people were wounded and being treated in a local hospital.
"We offer our deepest, compassionate sympathy to the families involved in this terrible tragedy," lawyer Alan Shifman told reporters outside the family home in the Woodland Hills neighborhood of Los Angeles, reading from a prepared statement on behalf of the family.
"We are experiencing the most inconceivable pain and our hearts go out to everyone involved," he added.
The New York Times quoted Shifman as saying that Rodger's parents had called police about a month ago to express concerns about his YouTube videos "regarding suicide and the killing of people."
Brown said his department had three times been in contact with the suspect prior to the killings, including once after a family member asked them to check on his welfare last month.
Brown said that deputies had interviewed Rodger but found him to be polite and courteous and took no further action.